TilesView: Upgrade Your Flooring Business With Visualizers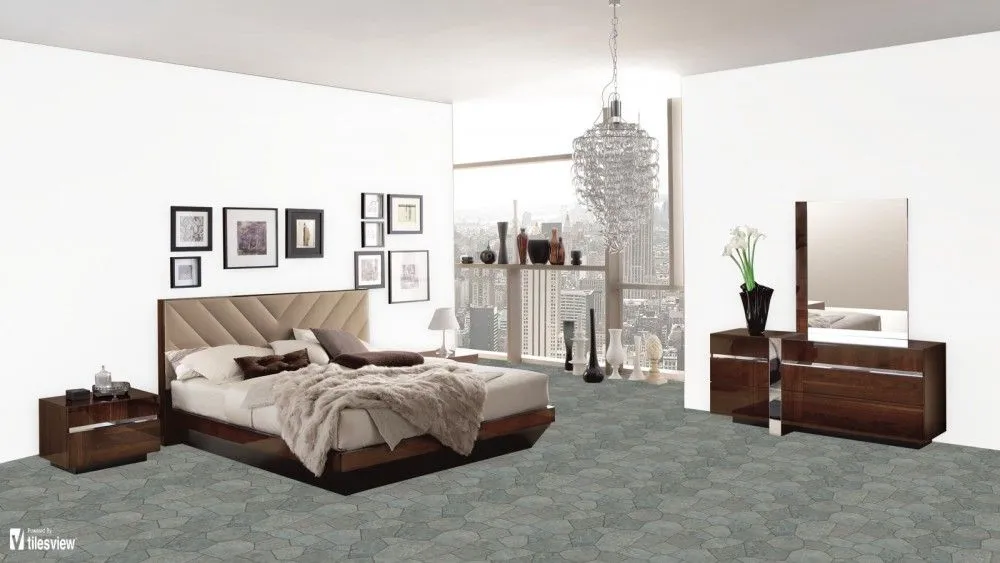 How great it would be if you could visualize your flooring tiles before finalizing them. Today, technology has reached such a peak point that you can visualize everything before committing. And that holds true for flooring, too.
And, thanks to Tilesview, it has introduced a next-generation visualizer for helping you out in your flooring business. TilesView is a famous web-based visualization platform in India. Through its application, it allows flooring businesses to make customizable 3D models of tiles. This helps the customers in getting an accurate idea of how their floors will look with particular tiles in the future.
So, TilesView can elevate the heights of your flooring business through its visualization platform. So, here, you will get an idea of how TilesView stands out from other tile visualizers and how it works.
What Do Visualizers Mean?
The flooring manufacturers and distributors always keep finding new ways to beat their competitors. And, Visualizers are such great tools. Visualizers provide an interactive and more engaging way of shopping for your customers. Doesn't it sound great?
Visualizers help the customers in getting virtual visualizations of their space. This will eventually help the customers get realistic previews of how the product will look in their respective spaces. Also, it will save you from having in-person visits with your flooring manufacturer in your hectic schedule. Moreover, it also helps you make time-consuming decisions instantly.
TRY WORLD'S BEST VISUALIZER FOR FREE
Also, with its highly customizable features and fine accuracy, visualizers are able to create the perfect 3D environment for your space. A perfect 3D model helps your customers have a clear visualization of their space with the particular product. Besides that, with machine learning getting updated every day, it helps get an enhanced user experience.
Tile Visualizer by TilesView helps flooring manufacturers and distributors integrate the virtual world into their business model, converting the boring shopping experience of tiles into a digital experience. This eventually enhances user experience.
How Do Visualizers Are Advantageous To Flooring Manufacturers And Distributors?
How can visualizers help you in your flooring business? Well, in this AR-driven world, visualizers can help flooring businesses in their product marketing and sales operations.
Visualizers make the decision-making process of customers much easier by providing virtual visualizations of the product. Visualizers prove to be a helpful technique for people who need to make numerous choices related to the size, colors, patterns, and designs of tiles.
Moreover, visualizers also prove to be helpful in saving time in your sales process. Visualizers allow the customers to visualize the tiles in their space and make fast choices. This eliminates the difficult selection process where the salesperson had to keep design pamphlets with them to show to the customers.
Also, the adaptation of visualizers helps the flooring businesses to become unique from their customers. Visualizers also help in building an authoritative image of the flooring manufacturers and distributors in front of their customers. It eventually helps you in building strong customer relationships.
What Are The Benefits Of TilesView Visualizer?
TilesView visualizers provide numerous benefits to flooring businesses. So, if your flooring business is starving to give a 360-degree enhanced user experience, then you can't scroll down without reading the innumerable benefits of tile visualizers.
Immersive User Experience
TilesView visualizers are responsible for producing an immersive 3D environment for their customers. With the help of the 3D model, the customers can preview their flooring from the comfort of their space. Moreover, visualizers, with accurate visualizations, make the customers confident in purchasing the tiles.
Easier Product Choice
TilesView Visualizer helps your customers in making quick decisions for the flooring tiles. This is because they can easily compare the flooring tiles with the help of the visualizers.
Cutting Edge Technology
How does this cutting-edge technology of TilesView visualizers work? Well, it'll provide customers with a unique virtual tiles visualization experience. It will not just boost your sales, but if you integrate this sophisticated solution with your website, you will stand out from the competitors!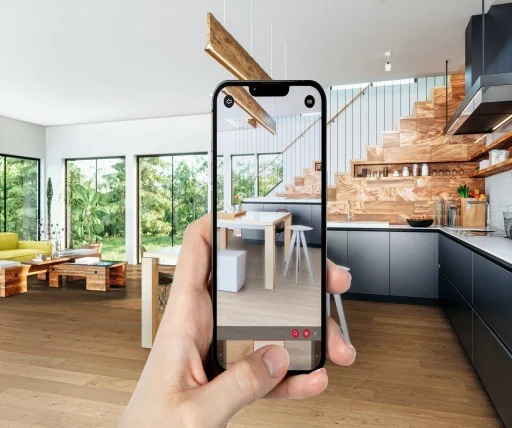 This unique integration will give your business wings as it'll be something new for your customers, which will attract them to buy your product/services. If you combine the list of benefits you get with TilesView visualizers, you'll surely get the competitive advantage you desire
How to Use TilesView Visualizers to Increase Engagement & Conversions?
The bottom line of your business is to get engagement and conversion, right? Well, Tilesview visualizers can make it possible to achieve the audience goal you dream of.
Increased Engagement
If we talk about getting high conversions, customer experience matters the most! Your topmost priority should be holding the customers on your landing pages longer, and to achieve it, you need to stand out from the crowd. So, how will you do that? Try integrating visualizers like 3D room design tools or augmented reality apps. It will help customers make a firm decision to buy once they see your product in their own spaces, live & virtually.
Cost Savings
You might think, how costly is it to provide this unique experience to your customers? Well, worry not. Visualizers are cost-effective! Most importantly, their huge benefits will cover the integration cost in a quick way.
Let us point out some major benefits of visualizers that will drive crazy conversions. First of all, you won't have to hire workers to show the physical samples of your product or bring them out from your store when customers visit.
The addition of visualizers will allow customers to easily check your products while sitting in their homes comfortably. Providing user convenience is a proven method of increasing conversions and sales. The customers won't have to travel to your shop to see your product live. Instead, they'll get a unique virtual experience by trying your product in their home.
If you're a Flooring manufacturer and distributor, these visualizers will work magically to scale your business. With TilesView visualizers, you can offer your customers a chance to interact with your product live, and that will make your business stand out amongst the competition.
The Impact of Visualizers on Customer Loyalty and Brand Retention
Brand retention and customer loyalty are two huge factors that can push your business to new heights. Visualizers can help you achieve both! They make it too convenient for customers to choose the suitable flooring, and that will surely lead to more conversions.
Increased Engagement
How do visualizers differentiate your business from your competitors? Well, they allow customers to easily try many different floor designs online, and there are high chances of them finding something worth their interest.
Customers won't have to depend on the guessing work about how the finished product will look. They can simply dive into their creativity by trying out different flooring choices, and it will give them confidence in which flooring looks the best. Even returning customers will try visualizers of your product again when they get new ideas.
More Satisfied Customers
The more flexible your product is to try for free, the more you'll get the chance of better engagement and conversion. Tile visualizers allow customers to get a realistic preview of different flooring choices live. This unique method of trying will make customers get different ideas, and it'll ensure high customer satisfaction. Most importantly, neither will they have to invest in checking out your samples, nor will you need a business developer that converts the leads.
Lasting Impression
The key to more sales is always targeting a broader audience, and the mouth of words works magically. The ever-lasting impression of trying your product virtually will surely make customers check it out again while being with their friends or family to discuss it.
The more reach you achieve, the more people are likely to buy products from your company. With visualizers, you can make warm leads that are most likely to convert in the future, and your ultimate goal is to make this ever-lasting impression in the hearts of builders and architects.
Tips for Successful Implementation of Visualizers
If you've decided to add a visualizer to your flooring business but are confused about the process of how to add it and how it works, we're here to help. Don't worry, implementing a visualizer won't be a huge task, here are the tips and steps to help you get started:
Identify Your Goals
Every business needs pre-planning if you want to achieve success. The first step is to start with identifying your goals. Once you've made a firm decision about what you want to achieve, planning will be a lot simpler for you.
Select The Right Technology
Don't forget to choose the right technology while implementing a visualizer for your business! Some platforms can be highly complex. Also, you must consider features such as 3D visualization capabilities, different product choices, detailed analytics, and more.
Create an Engaging Experience
Some aspects of a visualizer are highly important. For example, you must ensure an easy usability and engagement experience. Also, the more options the visualizer will have, the better impression it will put on customers. You can consider checking features such as colors, textures, materials, etc. These features will keep customers engaged with your product offerings.
Analyze Usage Statistics
Analysis should be in-depth, no matter which visualizer you choose. It will provide you with an overview of whether your customers are engaging with your product well or not. Also, you'll be able to know the metrics to identify the improvements.
It'll also help you determine which product is the most selling, and further, you can execute your strategies of branding it more.
Conclusion
After knowing how easier tile visualizers make it for customers to engage with your product, you would surely be interested to try it. Also, Tilesview's digital visualizer offers you a 7-day free trial to help you identify how it boosts your sales.
If you're a Flooring manufacturer and distributor, you'll surely get a competitive benefit if you integrate live visualizers that allow customers to gain a realistic 3D preview of your products.