Tilesview: The Free Tile Visualizer App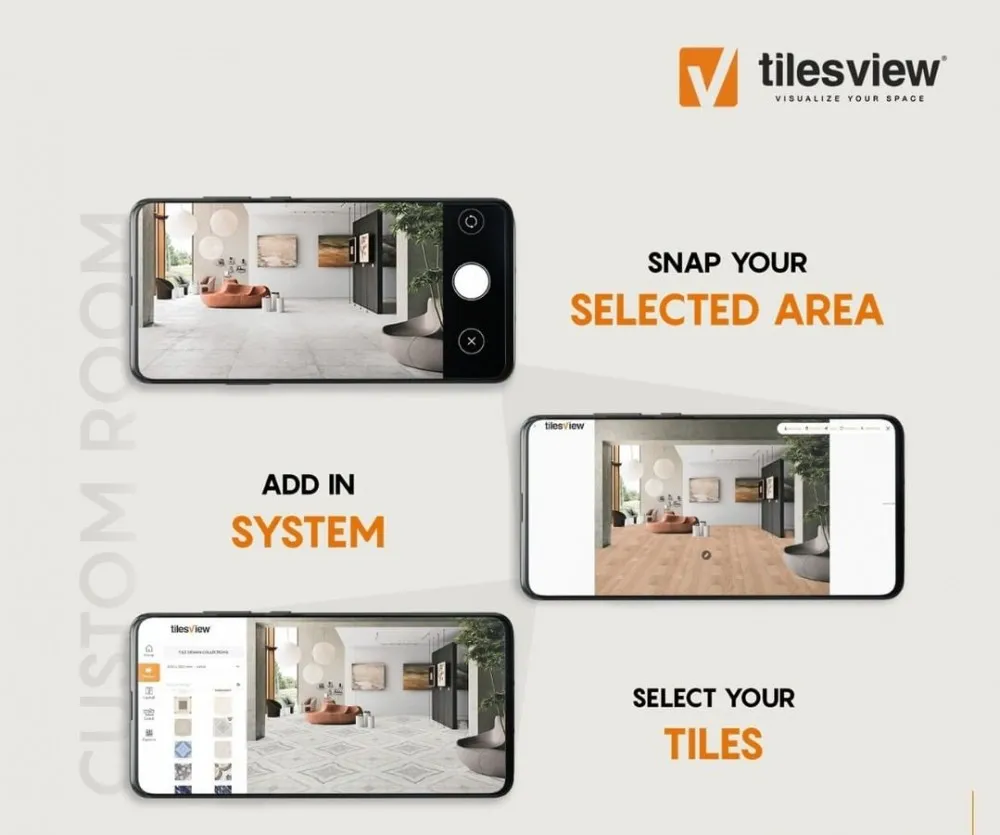 It's tough to figure out how tiles would look in our place and which type suits best. Gone are the days of confusion, and now, it's the time to reap the advantage of technology and kill all confusion.
Let's describe a tile visualizer app today.
Tilesview, the free tile visualizer app, is a remarkable program that helps transform your dream space into reality within seconds. This tool helps users cherish how tiles and various elements look in their bedroom, drawing room, kitchen, bathroom, and outdoor spaces.
The expert team of Tilesview understands how tough it is to imagine a perfectly furnished space by just looking at a piece of tile or marble. Tilesview will be a great help to you no matter you're:
Planning a kitchen renovation
Looking for a bathroom makeover
creating a stunning living room design
Enriching your outdoor space with a modern look
Tilesview is undoubtedly a great offering by LightLink Solution, and it has added a touch of modernization to your tile selection process. There's absolutely no need to make troublesome trips to the showrooms, and now you don't need to frustrate yourself by indulging yourself in endlessly searching for the perfect tiles in the showroom.
It's the time to leave all the hassle in the past and make things easy.
This blog explores some tremendous features of Tilesview and explains to you how and why it is the ultimate best tile visualizer app out there. Let's fasten the seatbelts and take visualization and creativity to a whole new level. Now, your space will be no way less than a jaw-dropping masterpiece.
Specifications of the Tile Visualizer App
You can expect a comprehensive set of specifications while using Tilesview. It takes no time to transform your space.
Envisioning your tile designs has gone very easy, thanks to the advanced features. Let's throw some light on the star specification of this wonderful too:
Preloaded Spaces:
Tilesview offers a great collection of preloaded spaces. So, you expect a great selection for users to choose from. So, you can visualize your tiles in whatever room settings you want, and that's how you make a much better decision.
CHECK JAW DROPPING PRELOADED SPACES!
Custom Uploads:
The custom uploads feature helps visualize how tools would look in specific rooms. You can upload your own images and visualize various tile designs in your actual space. So you enjoy a more accurate representation.
Smart Filtering:
Finding the suitable tile has always been super easy by using Tilesview's smart filtering options. You can conveniently filter tiles on the basis of their color, finish, type, and texture. So you're able to narrow down your choices. So, the perfect fit for your design vision is no longer away from you.
Layout Flexibility:
You'll be glad to cherish the level of flexibility Tilesview offers to mix and match various patterns and layouts. It's a great joy to experiment with various combinations and integrate more than one tile design in numerous ways. So, you can create visually appealing designs without any professional help or advice.
Grout Color Selection:
You can Personalize your tile designs by selecting various grout colors. With Tilesview, you enjoy a range of options. So, you can customize your design's every single detail the way you want.
360-Degree Tile Rotation:
You can visualize your tiles from whatever angle you want, thanks to Tilesview's 360-degree rotation feature. It's possible to vertically or horizontally rotate tiles. This will give you a comprehensive and complete view, and that's how your confidence will stay high while making decisions.
Efficient Search Functionality:
With Tilesview, you can expect the process of tile selection to be highly dependable, thanks to the robust search feature. It's possible to search for a given product among thousands. Thai features save you time in finding the suitable tile to fit your needs.
Project Saving and Sharing:
After creating your dream tile design, you can also save your projects and further share them through email and other media. So, collaborating with others or seeking feedback on your designs becomes exceptionally easy due to this feature.
Tilesview empowers buyers to bring their tile visions to real life with all these amazing specs. So, it's a great fit for not just professional constructors but DIY enthusiasts as well.
Reasons to Choose Tilesview: The Ultimate Free Tile Visualizer App
Tilesview is making it easy and joyous to envision their dream spaces for people. With an amazing blend of powerful features and a user-friendly interface, this free tile visualizer app is pleasing homeowners, interior designers, and tile enthusiasts around the world.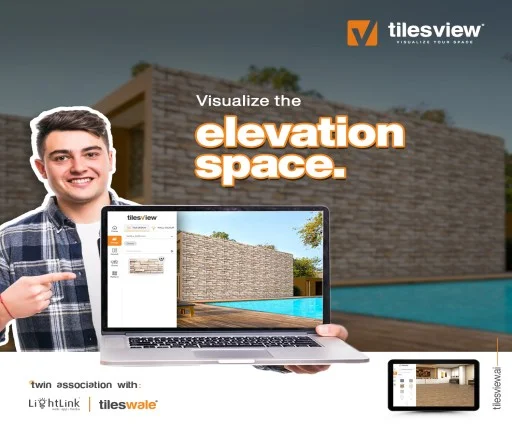 Here are some interesting reasons why Tilesview should be your best choice for tile visualization:
Showroom-like Experience from Anywhere, Anytime
Yes, you don't need to bother running from here to there from one tile showroom to another to find perfect tiles for your project. Now, there won't be any waste of time or energy.
You'd enjoy the showroom experience right to your fingertips while using Tilesview. You'd love exploring and experimenting with innumerable tile types in real-time without needing to travel. This is your 24/7 virtual tile store at your service!
Seamless Tile Comparison and Orientation Change
It isn't tough to compare various tile options and visualize how they would look in your space with Tilesview. You can conveniently change the installation's orientation and check out which layout suits your style the best.
With this feature, making perfect choices won't consume time. Your design aesthetic is going to be better than ever.
No Software Installation Required
Tilesview is a web-based app, unlike various competing tile visualization tools. What does that mean? You don't need to fret about downloading and installing any extra software or apps.
You just need to upload your space's pics, and that's all you need to begin exploring the huge collection of flooring options. Guess what? It's accessible on all devices; you just need an internet connection in place.
3D Superior Quality Previews
Visualizing your space in 2D/3D and pre-designed views is a great joy in itself. Tilesview gives you a realistic and accurate representation of your design vision. Because of the high level of detail, you can make well-informed decisions and attain the looks you like for your space.
Completely Free of Charge
You can call it probably the best part - you don't need to pay a penny for using Tilesview. Experimenting with various tile combinations and unleashing your creativity will help you bring your dream space to life.
Completely Free of Charge
The best part? Tilesview is absolutely free to use! You can unleash your creativity, experiment with different tile combinations, and bring your dream space to life without spending a dime. It's a cost-effective solution that doesn't compromise on quality or functionality.
Conclusion
There's no doubt about the fact that Tilesview offers an unmatched tile visualization experience. You enjoy showroom-like convenience along with amazing features like seamless comparisons, cost-free accessibility, and high-resolution previews.
This is truly a game-changing app. So, it's your time to give it a try. For any query, visit Tilesview and contact us at [email protected] / +91 95866 54300.