The Ultimate Guide to the 360 Degree Tile Room Visualizer App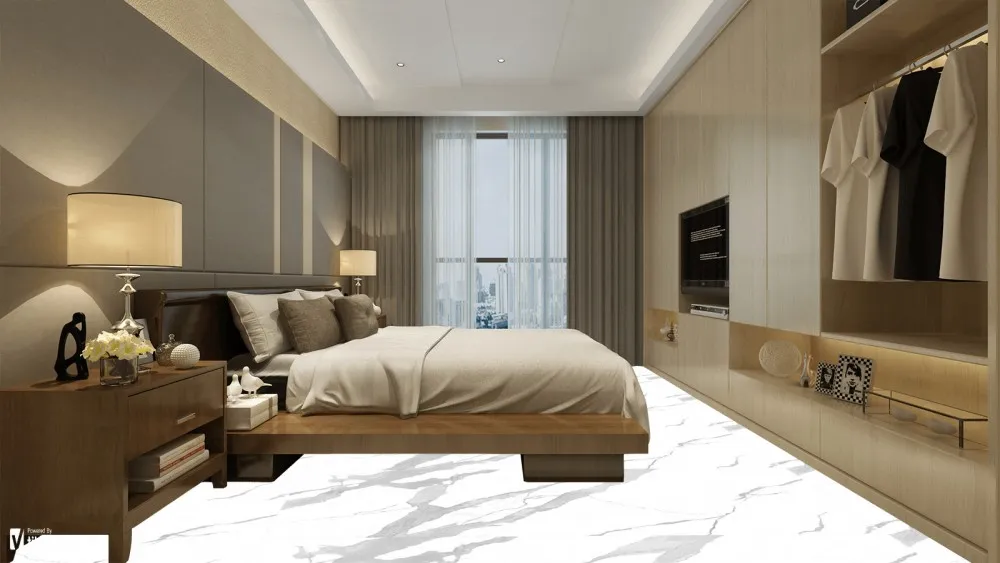 To have an amazingly tiled room is what everyone dreams of! But if you find it confusing what to choose out of all the options out there, no biggie! Tile Room Visualizer App has got your back! It will demonstrate the exact look of your space.
This app has the best solution to plan your project with distinct 3D presentations simultaneously. You can accomplish all your preciseness and view it right away, saving time and avoiding assumptions.
Here, we will explain everything that you need about the 360 Degree Tile Room Visualizer App. And the process of its functioning to help you with your next tile work smoothly. So, let's get going!
What Is the 360 Degree Tile Room Visualizer App?
Are you afraid that your project will not turn out to be just as you dreamt of? The 360 Degree Tile Room Visualizer app is here to support you in reaching your goal. It provides an outstanding and interactive method to visualize the capability of your project.
VISUALIZE YOUR PROJECT IN 3D RIGHT NOW
This app allows you to set up your tiles virtually and depict a 3D vision to understand the desired look of the room. Various styles can be operated from different fields of view. It will give you a clear image of how your room will turn up at the end. Another facility of screenshots is also available in order to gain a particular scene of your design.
This conclusive way of designing your ideal space by arranging the objects as you desire. The 360 Degree Tile Room Visualizer facilitates the customers to generate their imagination with a couple of your fingertips! It is the place where you can just hover over some virtual gadgets. And get yourself a blueprint of the project without any guesses. So what are you waiting for? Start scanning and plotting!
Why You Need a 360-Degree Tile View Before Installation
Are you finding it difficult to see in one's mind's eye how your choice will turn out to be? Don't sweat it cause you are at the right place for the best of your tile project with all the advantages and your convenience.
The platform is featured with a captivating sneak peek that allows you to go around the site and get a look at your tile project from all aspects. Not just that, you can even take insights into lifelike samples in 3D. This is more productive on the basis of protecting walls from splashes, lining the lower parts of walls of a room, or different breathtaking built-ins. Additionally, it not only allows you to picture your dream place but also look at the alternative form of creating any unrealistic devices revolving in your mind.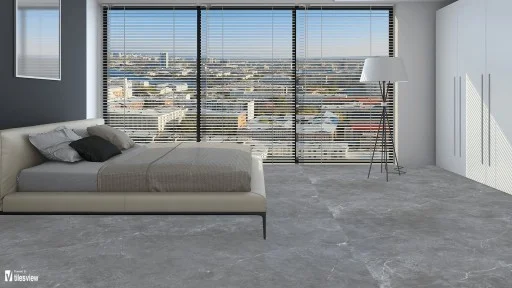 This tool helps re-check your work before the practical implementation of the tile project to steer clear of expensive errors, complementarily getting a sense of all the hard work associated with the job. Hence, do not hesitate when you have the 360 Degree Tile Room Visualizer for complete assurance, taking your project to a dynamic world.
How the 360 Degree Tilesview Room Visualizer Works
Do you feel insecure about the actual appearance of your project after being constructed? Well, now you can have the best clarification with the 360-degree Tilesview Room Visualizer!
This app is a dominant computerized tool to loosen up the task for everyone to strategize their expected work. With mere clicks, you will constitute a practical 3D model that resembles your method of styling the tile. Below are the characteristics depicting the appreciable use of the 360 Degree Tilesview Room Visualizer:
Simulate real-world lighting
A well-lit room can make it feel spacious and inviting. Here, you can easily view the lighting of your room to get an idea of how it will shine after the installation of tiles. This also features adjustable brightness levels as per your needs to check the radiance balancing with your tiles and fully take advantage of the tool, reaching a perfect luminescence with the decor.
Test different sizes, shapes, and colors
Are you thinking of whether you will get the flexibility to design your room as per your wants? Yes, this app allows you to make tiles with your own sizes, shapes, colors, and texture effortlessly. You can give life to your creativity with the 360 Degree Tilesview Room Visualizer before spending your money.
Easy-to-use interface
Here, it provides an understanding of your needs, making it very easy to operate. The 360 Degree Tilesview Room Visualizer consists of drag-and-drop editing tools, straightforward to implement as a 3D model and fetch the complete suit for your room. Furthermore, you are also accompanied by a help guide to show and suggest to you the various dynamics of distinguishable areas to work on so as to make yourself the best out of it!
You will, at last, conclude with your dream room in a 360-degree layout, appearing exactly like you wanted without doing it in real life and gaining a perfect illustration.
Using the 360 Degree Tile Room Visualizer for Floor Tiles
To plan the interior of a room, flooring serves as a foundation for your design and can ultimately design its overall success. The 360-degree Tile Room Visualizer has the most of it!
This app uses the feature of "Drag and Drop" exclusively. It allows you to mark the layouts with an instant 3D view. Making your task easier, it adds on the plans to format, color, and design your tiles. It will extract most of your requirements without any errors.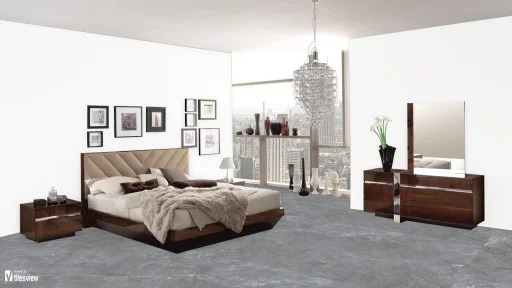 Looking at the additional benefits, the images are more realistic, containing high resolution to get a better idea of how the lookout will actually come up before starting the tile project practically. With this app, you can just begin by yourself and own it as per your wish to cut out the guesswork and directly start designing the idea into action.
You are the head of your decisions. You can adjust the size of your tiles with a size selector tool to know how big or small you want each tile to be in order to get the best fit in your space. This also involves the way the gaps are to be filled off or cut out with different ideas of organizing the tiles to look out for safety as well in case of any conflict. That's how you can be strong enough to start up with.
Using the 360 Degree Tile Room Visualizer for Wall Tiles
Not only do the tiles look stylish and high quality, but they also repel moisture, keeping the room fresh and clean. The app has got all this fulfilled, enabling you to enable the structuring walls with a wide range of options. Also, you'll have to put less effort into viewing a decent image of the product before spending money.
Virtually plan your project
The 360 Degree Tile Room Visualizer provides advanced preparation of your project layout, pushing you a step ahead towards your fascination. Accomplishing your task with a virtual touch, you can easily trace out a minute-scale abstraction. It features a precise view of how all your work will sum up and look compatible.
Experiment with various looks
Above that, the other elements of the app that exhibit 3D display enable an easier way to examine what type of tile with which size and color will actually look without being curtained.
You can also aim to try out different combinations from the color palette. And merge between the variation of dissimilarities to emerge with a totally unique look outstanding the common ones.
This vitally important tool empowers you to be your own planner to set up your project to avoid further obstacles and eradicate the estimations!
Additional Features of the 360 Degree Tile Room Visualizer App
The 360 Degree Tile Room Visualizer App also goes along with various supplements to facilitate the plan with proper end-to-end touch-ups.
Save and Share Designs
To make something like a room project, you would also wish to show and add some changes as per your friends and family! This app allows you to save and share your designs to get reviewed by your kith and kin. This way, you can also get their viewpoint sooner than taking the final verdict.
Add Grout Colors
Do you want a more personalized view of your tile project? The 360 Degree Floor Tiles Visualizer adds sand-based colors to your design to give it an authentic touch. It clarifies the actual look of your project to sharpen the image with exactness and prepare it ready to put in place.
Measurement Tool
Adding the cherry on the cake, the 360 Degree Tile Room Visualizer app also has a measurement tool. It will make your design perfect. This tool is flexible enough to measure any desired area of your space. This will give you the exact estimated number of how many tiles would be required to complete the job. This saves money and material while manufacturing the project as you will be sure of the correct amount of tiles to be purchased, avoiding on-the-spot calculations.
360 Degree TileView Room Tiles Visualizer
To obtain a clean-cut look for your tile project, you can just start with the 360 Degree TileView Room Visualizer app. It will give you the best of your work to achieve exact technical drawing.
It is a user-friendly app that suggests different options to enhance your design. Are you afraid to start with just a blank space? Get our worries away, as here is another helpful feature that allows you to upload a photo of your dream room. Then, pick the same tools from the app and start your design with 3D technology to frame your imagination.
Wait! Here are a handful of more features of The 360 Degree TileView Room Visualizer app to serve:
You can use the default suggested designs from the app. It will be helpful if you can't find one from your device or want an opinion from their point of view
You can drag and drop the different furniture items that you want to be placed in your room. Also, you can take a look at whether it is made with your current tiles or not.
You can also make it visible to your friends and family by just tapping the Provide a link button.
With the measurement-taking tool, you can get the number of tiles required and, in turn, calculate the estimated cost to accomplish your project.
With the ability to rejuvenate your ideas with various designs and material patterns, you can have your own uniqueness in your project, depicting a personalized construct.
Save your designs so that you can easily continue your work from where you had left. Also, you can modify it according to your ideas or updates.
All in all, if you have been searching for a tool to help your project shape the best way out by planning it with less effort and more outcomes, the 360 Degree TileView Room Visualizer app is just for you! Providing a proficient way to demonstrate a 3D view, displaying wide options and easily operated, is the first and the last thing to plan out your project. So, what are you waiting for? Get going with this amazing app!