The Future of Home Renovation see it through TilesView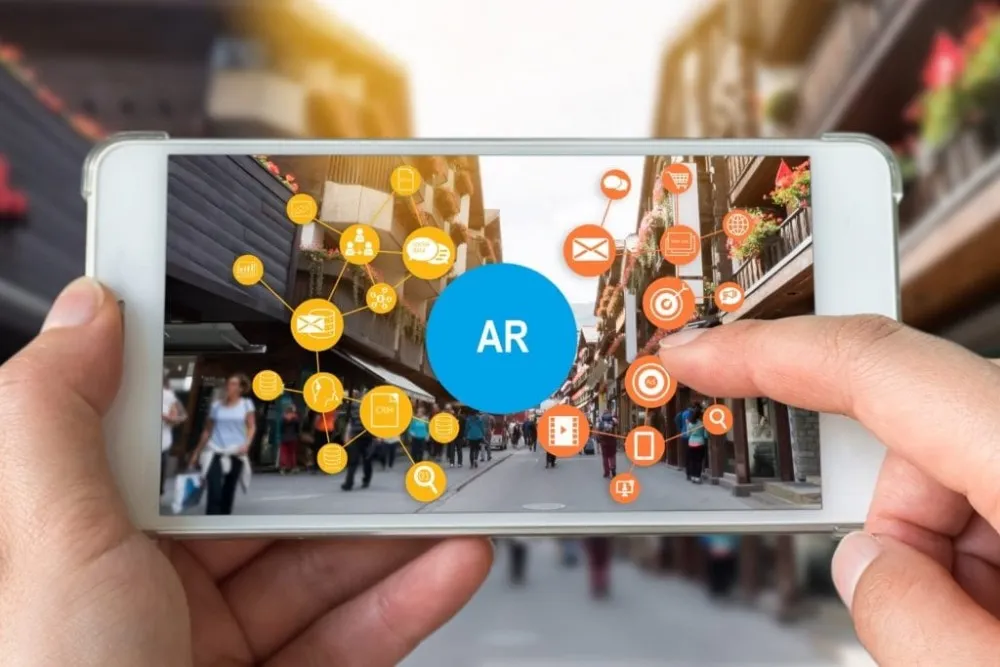 While renovating your dream space, you may face some difficulty in getting its perfect look. You may have a vision, but putting it into a reality would not be that easy.
But, thanks to TilesView, it proves to be a helpful tool in designing your space. From having virtual visualizations to designing personalized tiles for your space, TilesView, with the help of augmented reality, will provide a very exact idea of what fits well in your space.
TilesView not only makes our renovation easy, but it also offers a personalized way of customizing our space design. Today, you will get to know how TilesView is managing the personalization of your space design.
What Exactly is AR, And How Is TilesView Using It?
Nowadays, Augmented Reality is making a big buzz in the world of home renovation. What is AR? Well, Augmented Reality or AR helps you to have virtual visualizations of your physical world. Virtual Visualizations prove to be an effective means of renovating your space perfectly.
But how can virtual visualizations be helpful in renovation? These virtual visualizations will help you decide which tiles will be a perfect match for your space. Besides this, virtual visualizations of tiles will also assist you in making customizations wherever possible. Doesn't it sound wonderful?
TRY CUSTOMIZATION WITH TILESVIEW
In short, TilesView proves to be the perfect tool for renovating your space by making adjustments in terms of tile design or color. And, TilesView is making it possible through Augmented Reality.
How TilesView Can Help You In Your Home Renovation?
For renovating your space, you might wish to get tiles of perfect size and design. However, due to improper visualizations, you might end up having imperfect ones.
In such situations, TilesView can help you out with its AR techniques. TilesView allows you to virtually visualize every corner of your space with different tiles. So, in a fraction of the time, you will be able to decide which tiles would be a great fit for your particular space.
Moreover, TilesView.ai becomes a helpful source when you are not sure about the number of tiles required by your space. In such a situation, TilesView will recommend the exact quantity of tiles on the basis of your space's size. Also, TilesView offers tiles of varied sizes, materials, and designs. So, you will be getting a wide range of tile options for your space.
How AR Technology Is A Beneficiary Tool For Your Home Renovation?
Whether it's about furnishing your space or renovating it, you can have virtual visualizations of everything before finalizing things. And it's only because of AR that we can make such difficult decisions much more easily.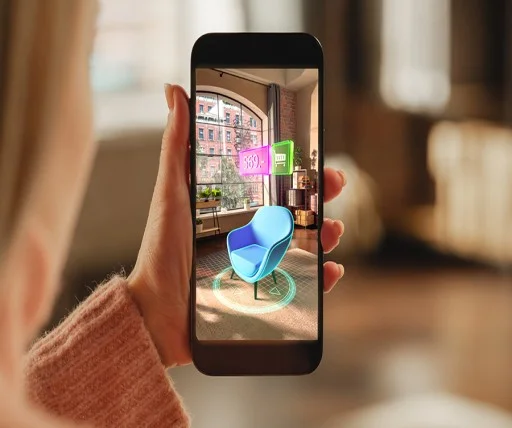 Earlier, people used to spend several hours and days planning their home renovation. But now, you need just a few hours to plan your space design through AR. So, AR technology is saving us precious time. Here, you will get to know how AR technology is becoming a beneficial tool for renovating your home:
Providing An Easy User Interface: AR applications provide a good and easy user interface. In the case of TilesView, you simply need to upload the pictures of your space. Then, TilesView will virtually project your selected tiles in your space. After having the visualizations, you can choose perfectly matching tiles.
Producing Highly Accurate Results: In the initial stage of home renovation, AR simplifies the planning process by allowing virtual visualizations and fastens the decision-making process. Also, AR technology nullifies the chances of wrong measurements by taking measurements digitally. So, with the help of AR, you can expect to have more accurate visualizations and measurements.
Highly Cost-Effective Method: AR-based predictions are the most accurate and time-saving. Based on the size of your space, AR will give you the precise amount of tiles required in a few seconds. Also, through AR simulations, you will have an idea about the materials you will need to buy for renovating your space. So, AR technology proves to be a great means of saving your money and time.
Now, you would surely have understood how AR technology proves to be a beneficiary tool for your home renovation.
How Does TilesView Help You In Tile Visualizations?
With the help of AR technology, TilesView is simplifying the cumbersome task of home renovation to a great extent by allowing us to have a 3D view of our space with different tiles. Our application has both mobile and desktop versions.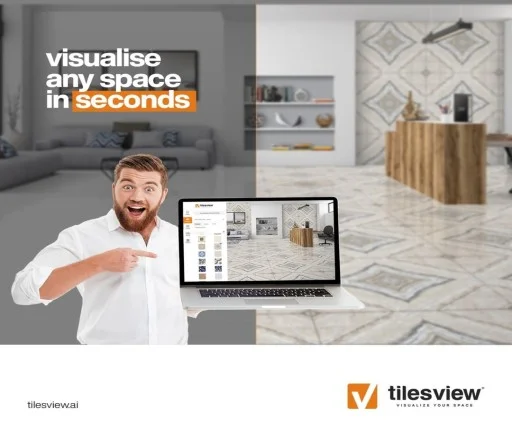 To have the virtual visualization, you need to scan your space in the TilesView application. Then, you need to choose the tiles you think would work better for your space. In the end, you will need to project your phone screen on your space, and TilesView will overlay the 3D projection of selected tiles one by one.
The projections of TilesView on your space will be so accurate that you will think the tiles are actually present in your space. And this is the magic created by TilesView.
Through virtual visuals and high simulations, TilesView is elevating home renovation to greater heights.
How To Purchase Tiles Using TilesView?
Now, you can have visualizations of innumerable tiles at a go with TilesView. TilesView, through 3D projections, helps in getting perfectly matching tiles for your space. Here, you will get to know how choosing tiles for your home renovation becomes easy with the help of TilesView:
Choosing Tiles From A Wide Collection: TilesView offers a wide collection of tiles with innumerable colors, materials, and designs. You need to choose the tiles from TilesView's predefined collection to get the perfect fit.
Scanning Your Space Via Mobile: After choosing the tiles, you need to perform scanning of your space through the TilesView application. As soon as scanning is complete, TilesView will generate a 3D view of your space. TilesView's 3D model will give you a better idea of how your space would look with your selected tiles.
Making Personalizations: After scanning your space, you can make personalizations in colors, material, and design of the tiles by using TilesView's various customization options. Such customizations help you to get the perfectly matching tiles for your space.
Adding Tiles Into The Shopping Cart: Once you have finalized the tiles, you can purchase them online from TilesView.
Now, you might have an idea of how TilesView can make the task of home renovation much easier with the help of AR technology.