The Advantages of Tiles Visualizer for Tile Dealers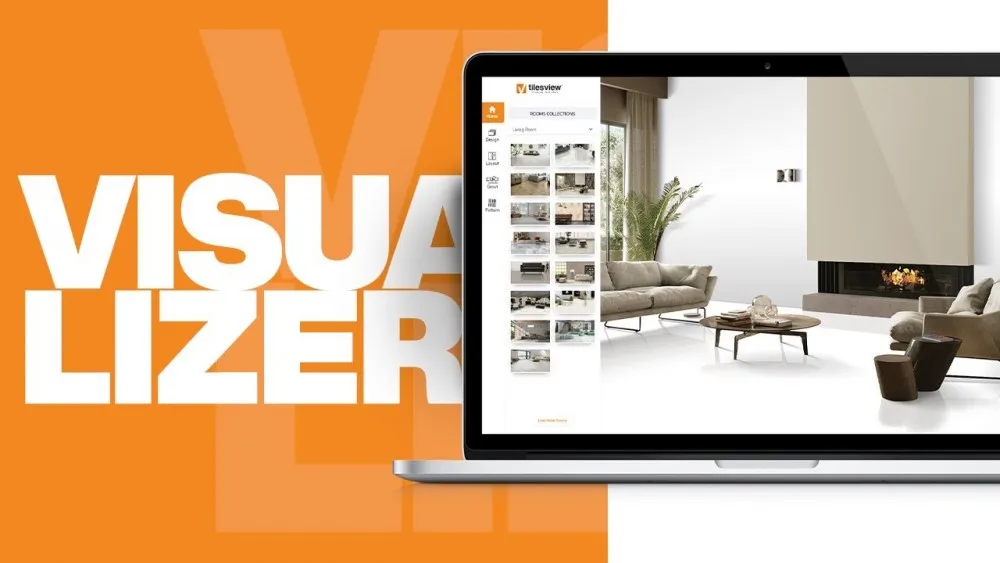 Being a tile dealer, you might have a wide range of astounding tiles but would be able to sell only a few of them. Why? What's the reason for limited sales? Well, it's because your customers are not able to visualize your tiles in their home space. But what if you can make them visualize? Yes, that is possible through TilesView.
Our tile visualizers are able to provide virtual visualizations of tiles in your interior space. These virtual visualizations will help your customers find their perfectly matching tiles. So, you can make your customer's tile selection process much easier with TilesView. This way, you will be able to reach out to more tile customers.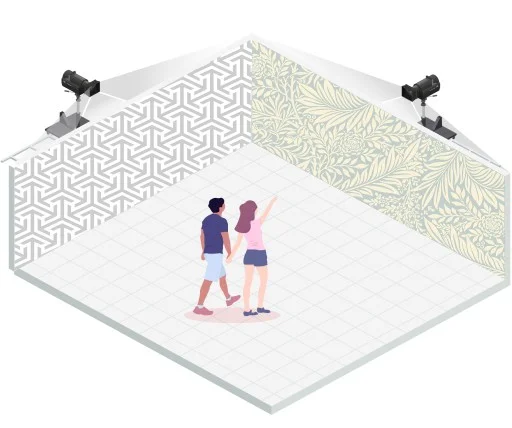 Moreover, the advantages of our tile visualizers are not limited. Say it, sales-boosting or marketing. Our tile visualizers always help tile dealers accelerate their tile business to greater heights.
So, today, you will get to know how our tile visualizers are going to benefit your tile business.
Introducing Tilesview: Where Tile Dealers Go from Ordinary to Extraordinary
Hello tile dealers! Now, get ready to grow your competitors red with Light Link Solution's mind-blowing application, TilesView.
Experience The Visual Transformation
TileView brings a huge transformation in the tile selection process. Earlier, we used to shop for tiles by manually visiting the shops and choosing tiles from a limited range. What a hectic task!
But, thanks to TilesView. It just brought magic through its intelligent way of tile visualization.
TilesView allows you to virtually visualize different tiles in your space. So, now you do not need to squint your eyes on different tiles to imagine the final look. TilesView will do it for you.
CHECK TILESVIEW IN ACTION FOR FREE
Design Like a Boss
You might question: What if you couldn't find any matching tiles for your space on TilesView? Well, TilesView solves your question through its amazing customization features.
TilesView allows you to customize your chosen tiles with different patterns, colors, and designs. In short, you no longer have to rely on interior designers for tile designs. You can create your own tile design through TilesView's amazing customizers.
Get Your Business on the Right Track
In this competitive world, you need to keep your eyes wide open to modern tactics to surpass your rivals. And, TilesView is one such spellbound application that makes it happen. TilesView, through its astounding virtual visualizations and amazing customizations, has all the possibilities of wooing your clients and enlightening your sales.
Convenience at Your Customers' Fingertips
Often, your clients need to visit you physically for tile selection. But what if you hand them over an app through which they can visualize your tile collection from the comfort of their home? Yes, it is possible through TilesView. Customers remain happy with the businesses that make their life much easier.
Break Free from Borders
If TilesView is much more than a visualizing app. It just breaks all the barriers to reaching your customers all around the globe. Isn't it wonderful? Imagine a customer from the US relaxing on his recliner and virtually visualizing your tiles through TilesView. Yes, it is possible. So, TilesView has all the strength to break all the borders and make your tiles reach your valuable customers all across the world.
Unleash the Lead-Generating Beast
For any business to succeed, high conversions are very important. And believe TilesView can easily convert your audience to buy your tiles. Thinking about it? Well, TilesView has every attractive part that is enough to catch your customer's attention. Its spellbound virtual visualizations of tiles, astounding list of customizations, and easy-to-go online tile shopping just make your customer's life easy. So, who will not fall for such a mesmerizing app?
Cataloging Made Easy
Now, say a big goodbye to the old days when you had to spend several hours checking vivid catalogs with a limited collection. TilesView, with its thousands of tile templates, opens up big doors for your wish to get perfectly matching tiles. Isn't it just wow? Moreover, It also allows you to create your own personalized tiles through its vivid customization features.
Make Your Brand Shine
One question is definitely going to hit you hard: How can TilesView outshine your brand? Well, as I said, TilesView is not just a visualizing app. It has the power to ultra-shine your brand through its powerful advertising tools, where you can create convincing emails, create videos, and outbounding on social media platforms. So, you can imagine how powerful TilesView is!
Tilesview: Unleash the Tile Dealer's Advantage
Light Link Solutions has always dreamt of making their customer's life easy with its innovative solutions. And TilesView is one such amazing innovation. TilesView not only makes the tile selection process easy for tile customers, but it also favors tile dealers in numerous ways. Whether it's about reaching customers all across the globe or eliminating catalog holdings, TilesView proves to be the best working partner for you, the 'Tile Dealers.'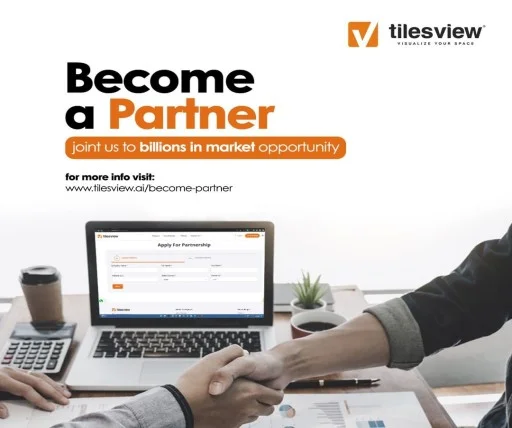 The best part about TilesView is it's designed for the customers to make their life easy. This serves as an advantage to the tile dealers. By providing virtual tile visualizations, you, as a tile dealer, are making your customer's decision-making process much easier. So, customers are always going to keep you remembered. And, as a tile business owner, what else do you want?
TilesView, through its high-end customizations, personifies your tile creation process. Whether it's about designing a company logo on the tiles or making vivid paintings, TilesView's customizers have no boundaries.
Moreover, TilesView has the ultra power to break all borders and reach out to your customers anywhere in the world. This makes your brand shine all across the globe. And what about the TilesView's advertising tools? Its advertising tools make your marketing life much easier. Whether you need to create ad campaigns for social media platforms or create mind-blowing tile videos, TilesView helps you in your every branding process.
Last but not least, TilesView's e-commerce platform allows you to sell your tiles online, thus making your customer's shopping life very easy.
So, as we saw, TilesView leaves no stone in enriching your tile branding process. It is one such tile visualization app that is helping tile dealers in every aspect of their tile business. Whether it's visual visualization of tiles, personalized tile creation, or branding, TilesView is all you need to widen your tile business.