Personalized tile shopping in 2023 with TilesView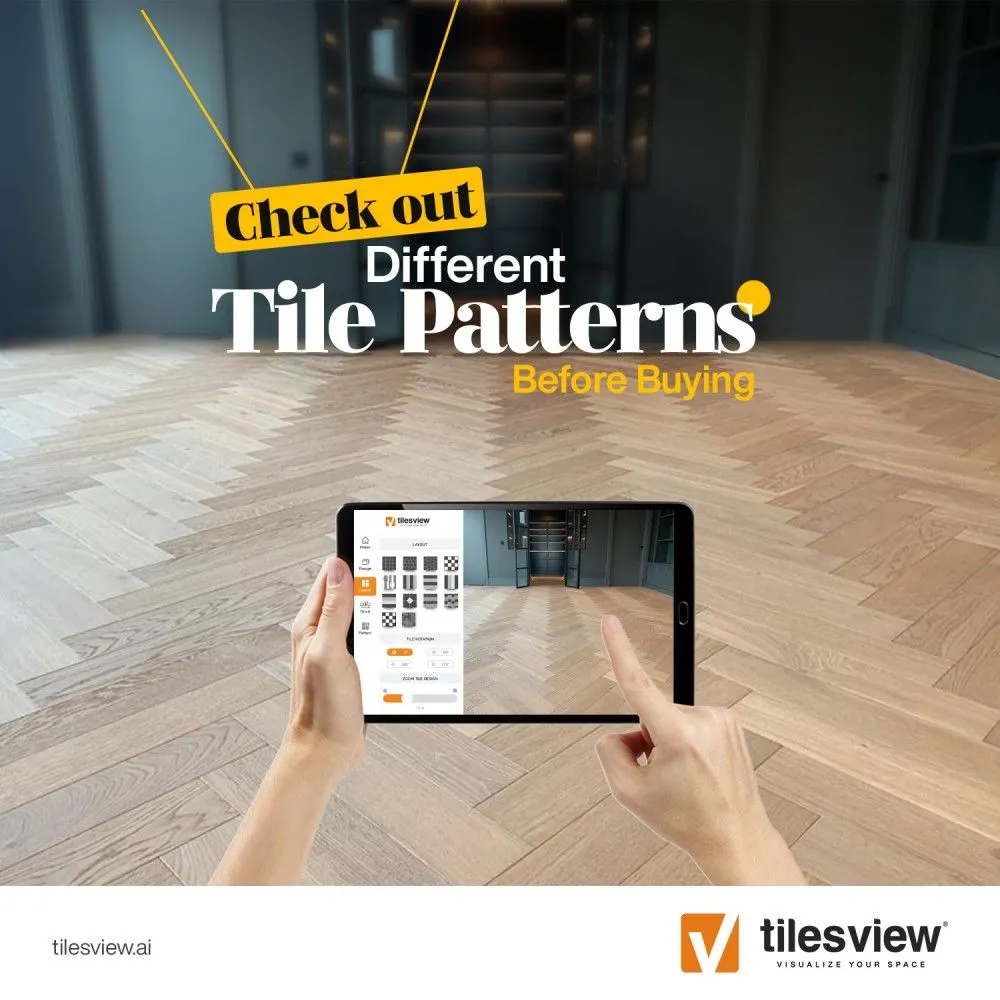 Tiles add a beautiful touch to your space decor. Its lustrous shine has a remarkable impact on your interior. In this digital era, where everything is becoming increasingly Personalized, the tile selection process is also undergoing a Personalized transformation.
Thinking about it?
Tilesview has made it possible through its custom designs using advanced visualizers.
So, first and foremost, let's see how you can truly enjoy having exquisitely Personalized tiles for your interior decor.
What Are Personalized Tiles?
Earlier, people used to have limited choices for tiles. What if I tell you that now you can have personalized tiles over traditional tiles for your space? Yes, you read right. Personalization in tiles will allow you to design the walls and flooring of your space with remarkable ideas.
Personalized tiles allow you to design your tiles the way you want through various customizations. Doesn't it sound great?
CUSTOMIZE YOUR FIRST TILE DESIGN
Benefits Of Personalized Tiles
Now, you may think: How can Personalized tiles benefit you? To answer your question, let's have a look at the fantastic benefits of Personalized tiles over traditional tiles:
Innumerable Customizations: In the case of traditional tiles, design and colours remain limited. At the same time, Additionally, Personalized tiles also offer a multitude of customizations in terms of color, design, patterns, and size.. Such personalisations will always help you in enriching your interior.
Attractive Styles: Personalized tiles, through their customizations, take the styling of your tiles to a high elevation. Beautiful paintings can be crafted on your tiles according to your home decor. Imagine your kitchen tiles having beautiful glasses of juice painted on their wall tiles. It sounds amazing!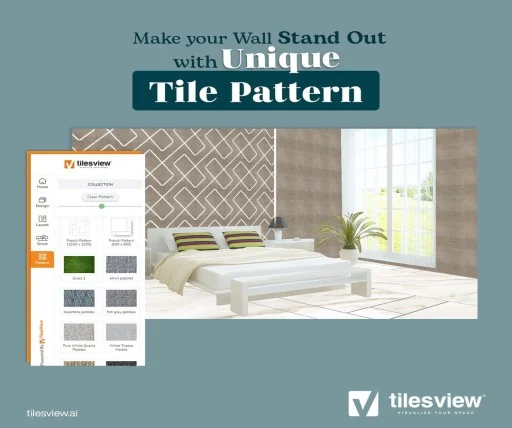 Improved Aesthetics: Personalized tiles always get designed how you want them to be.If you want them to have a modern design, in contrast, they will be prepared accordingly; alternatively, if you want them to be simple, they will act that way. Consequently, this flexibility allows you to have perfectly matching tiles for your space.
Easy Maintenance: The Personalized tiles are always easy to maintain. They are scratch-resistant and stain-resistant. Such tiles will be able to maintain their design and colour for years.
Value Addition: Personalized tiles with astounding customizations add great value to your space, converting it into your valuable asset in the coming years.
So, TilesView can revolutionise your space design through its Personalized tiles with its numerous benefits.
Different Applications
Whether we talk about home or any restaurant, you will find Personalized tiles by Tilesview everywhere. If you need to personalize your kitchen tiles with backsplash tiles, we are here to help you.
Personalized tiles with shower designs on them can be a perfect fit for your bathrooms. Also, you will not regret having our personalized tiles for the walls of your restaurant having food items on them.
You can even turn your company's simple-looking wall into your brand logo through our Personalized tiles. So, applications of our Personalized tiles have no limit.
Why Choose TilesView For Personalized Tiles?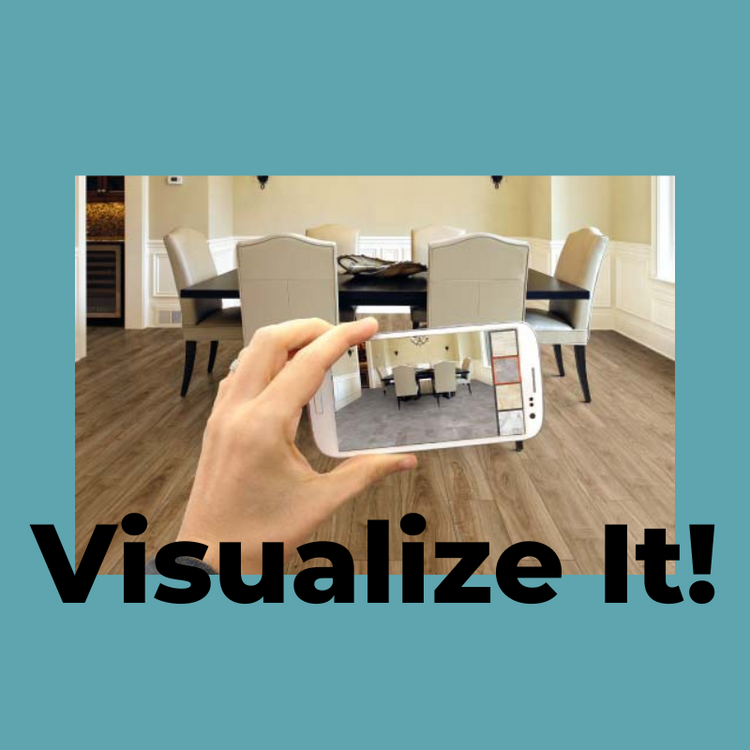 Being a leading Personalized tile visualizer in India, TilesView provides you with numerous benefits to choose them:
Advanced Visualisers: TilesView allows you to visualize tiles virtually in your space through its advanced visualisers. Also, the advanced visualisers will enable you to customize the colours, patterns, and designs of various tiles through their customization plugins. Such customizations will allow you to have perfectly matching tiles for your space interior.
Quality Materials: Unlike other visualisers, TilesView always assures using qualitative materials for producing personalized tiles. And that's the reason why the personalized tiles by TilesView stand out from other tile manufacturers.
Expert Craftsmanship: Our personalized tiles are always designed by expert craftsmen, having no possibility of failing in terms of quality. With years of expertise, we are able to deliver highly customizable personalized tiles to our clients.
Wide Selection Of Tiles: We at TilesView, offer a wide range of tiles like porcelain, marble, and granite in various colours and designs. Certainly, these variations in designs and colours will undoubtedly assist you in acquiring precisely matching tiles for your interior space.
Convenient Online Shopping: With the e-commerce platform integration, we allow our customers convenient online shopping of tiles. So, by utilizing the online shopping configuration, you will gain access to an array of tiles with exquisite colors and designs.
To Summarise
TilesView, through its virtual tile visualisations and customizations, allows you to have Personalized tiles for space design. Our Personalized tiles will leave no points in amazing you through their various features like a wide range of tiles, high customisations, advanced visualisations, expert craftsmanship, and online shopping of tiles.
Also, our potential tiles will benefit you in numerous ways through their easy customizations, attractive styles, and easy maintenance.
Ultimately, TilesView aims to help your space interior stand out from the crowd through its Personalized tiles. "So, now that we've discussed this, what exactly are you still waiting for? Start shopping for Personalized tiles from personalized tile manufacturers using TilesView.
Frequently Asked Questions
1. What Are Personalized Tiles And How To Use Them?
You can create personalized tiles by customizing the traditional tiles in colour, design, and style. Such personalized tiles will perfectly fit your home space, kitchen, bathrooms, restaurants, and workplaces.
2. How Can I Shop For Personalized Tiles Online?
You can get Personalized tiles online through tile-selling websites. You need to use a visualizer tool on the website to visualize the tiles virtually, choose your tiles, and make customizations in tiles in your way. Finally, after all the preparation, you are ready to confidently place your order.
3. How To Maintain Personalized Tiles?
Personalized tiles are scratch-resistant. So, there are no risks of tiles getting stains or scratches. You can maintain the shininess of the tiles for a long duration by cleaning the tiles regularly with mild detergent and water.
4. In Which Material Personalized Tiles Are Available?
We offer personalized tiles in a variety of materials like ceramic, porcelain, granite, marble, and more.
5. What Features Do Personalized Tiles Offer?
Personalized tiles offer vivid features like high customizations, visualizers, online shopping carts, experienced craftsmen, and high quality.
6. What Benefits Do We Get From Personalized Tiles Of TilesView?
Personalized tiles by TilesView offer various benefits of attractive styles, amazing customizations, easy maintenance, and value addition to your space.