Marble & Stone Tiles Visualizer: A unique modern-day solution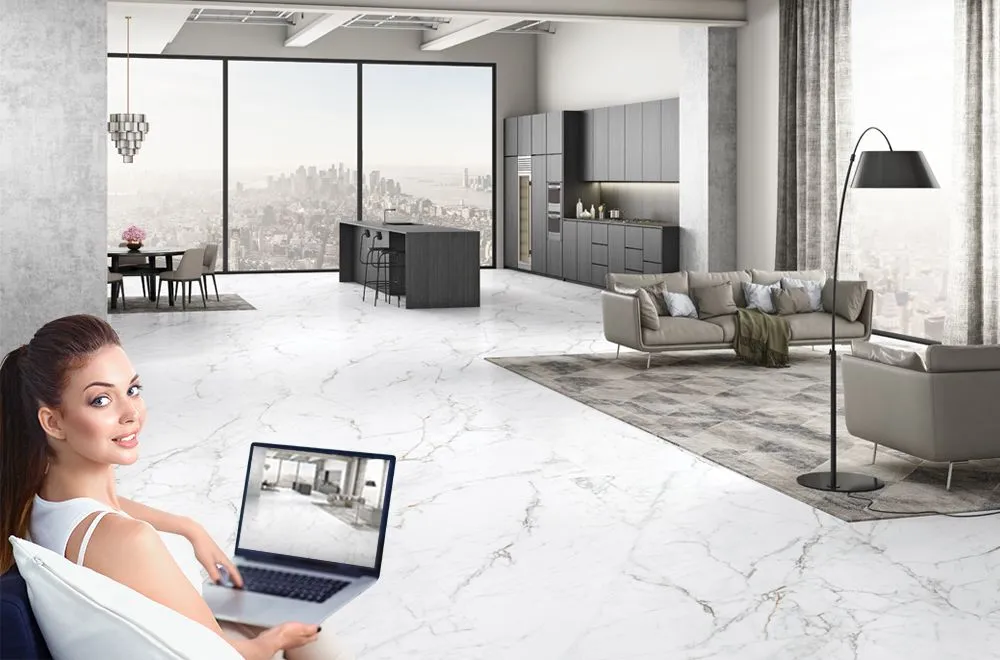 Home renovation has been on the list of must-do for a long time. But you might have been apprehensive about it because of the regular visit to the dealers. Fret not. It is no more required, as a new application has been introduced in the market that is a perfect Marble & Stone Tiles Visualizer.
The TilesView application is one of the most innovative, new, simple, and smart ways to visualize flooring. Hence, no more running to the visual stores to get the sample. Bring it back home to see whether it syncs well with the existing architecture and décor of your home.
The marble and tiles have various patterns and colors, and choosing one for your home can easily puzzle you. It is a daunting task to pick the right one. Because both in marbles and tiles, there have been many transformations over the years. And many people have many versions of the feasibility of each flooring.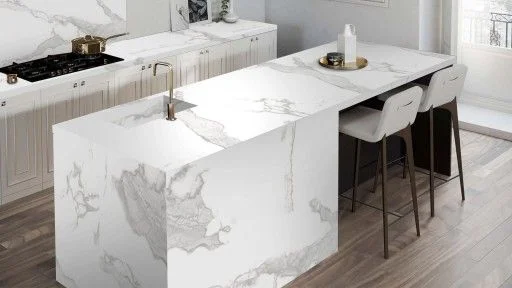 With TilesView, the Marble & Stone Tiles Visualizer application, the finishing of the flooring can be visualized even before you have installed it in your residence. So, there will not be any extra cost incurred if you want to change the marble or tile as it has not been installed yet.
The only work you need to do is to open an account in the application to avail of this service. The moment your exclusive account is created, you get the opportunity to view the various plans. And subscriptions that you can enroll in and finally choose the best for your project.
1. The best Marble & Stone Tiles Visualizer
With technological advancement, everyone is moving towards digitalization and so many companies are focusing on this matter to make life easier for customers like you. The hassle of going to the market and physical stores of tiles to get the right flooring is a thing of the past.
Now you can sit at home or any place of your convenience and install an application for Marble & Stone Tiles Visualizer. This platform will enable you to view how the tiles or marble flooring will look in a given scenario.
STILL CONFUSED? TRY OUT TILE VISUALIZER
Being the virtual platform, this visualizer opens up a host of effective possibilities. Before you to visualize the tiles or marble of your choice in a realistic interior setting. What makes TilesView, the Marble & Stone Tiles Visualizer a perfect choice is its simple interface and user-friendly guidance to access the desired result.
You might have selected a particular tile design for the flooring. But will it be at all feasible for your décor? This question haunts every customer like you. And this is when you need Marble & Stone Tiles Visualizer.
There are many plans and subscriptions to choose from depending on your volume of work. What is alluring is the seven-day free trial to use this platform to check out its functionality. You can get a taste of what's in store for you with this application.
Each category of clients has advanced, premium, and business subscription options available, apart from this. So no matter whether you are wanting it for a residential project, or any commercial one, you will get what you want.
The advance subscription is mainly aimed to attract the residential project handler like you, which is feature limited. But for commercial and interior decorators, the premium and business plans are packed with unlimited features for the best experience in Marble & Stone Tiles Visualizer.
2. The beneficial aspects of marble and stones tile visualizer
If you are into dealing with commercial buildings, then satisfying your customers is essential. With TilesView, the renowned application platform at your disposal, you can quickly convince your customers of the section of tiles or any other stone flooring of their choice.
Your modern approach will convincingly make even your clients happy. And recommend others to use this latest application to get the right flooring for their homes. The Marble & Stone Tiles Visualizer application is for all. Be it the distributor, manufacturer, wholesaler, retailer, flooring dealer, or home builder. Hence, there is no hindrance for anyone in using this application.
Your prospective customers will find this high-quality, easy-to-use tool helpful and in turn, convert them into loyal customers. After all, everyone wants something different, and if you provide that extra edge, then it will surely help your business to expand in a short time.
In fact, with this tool, you can increase your customer base outside your home country. If you have a distributor located far off. And want him to have a look at the tiles and marble on offer. Then this Marble & Stone Tiles Visualizer application gives the perfect setting to visualize the flooring and finalize the deal.
The TilesView application will allow buyers to view your tiles and marble most safely and effectively, impressing them and encouraging purchases from you.
What is more striking about this tool is the catalog feature. As a business entity, you will like to flaunt the tiles and marbles in your stock, right? Just upload the pictures of the products, and this Marble & Stone Tiles Visualizer will create a personalized catalog.
3. What is the USP of TilesView
TilesView, the world's most unique and popular flooring visualization application aims to gift clients like you an elegant. And classy platform to turn your imagination regarding flooring into a beautiful reality.
This Marble & Stone Tiles Visualizer is a breakthrough technology that will provide you with a delightful chance that can be a game changer for your flooring business.
Advanced features like web integration, super-fast uploading, an easy preview of two or more tiles blended, sharing in social platforms, creation of enticing catalogs. And branding of your company while creating room previews make it a class apart.
Finally, one can conclude that TilesView represents the future of digital flooring visualizers. And your association with this tool will help you prosper in the tiles and marble industry.