Flooring Manufacturers and Distributors: Benefit from Visualizers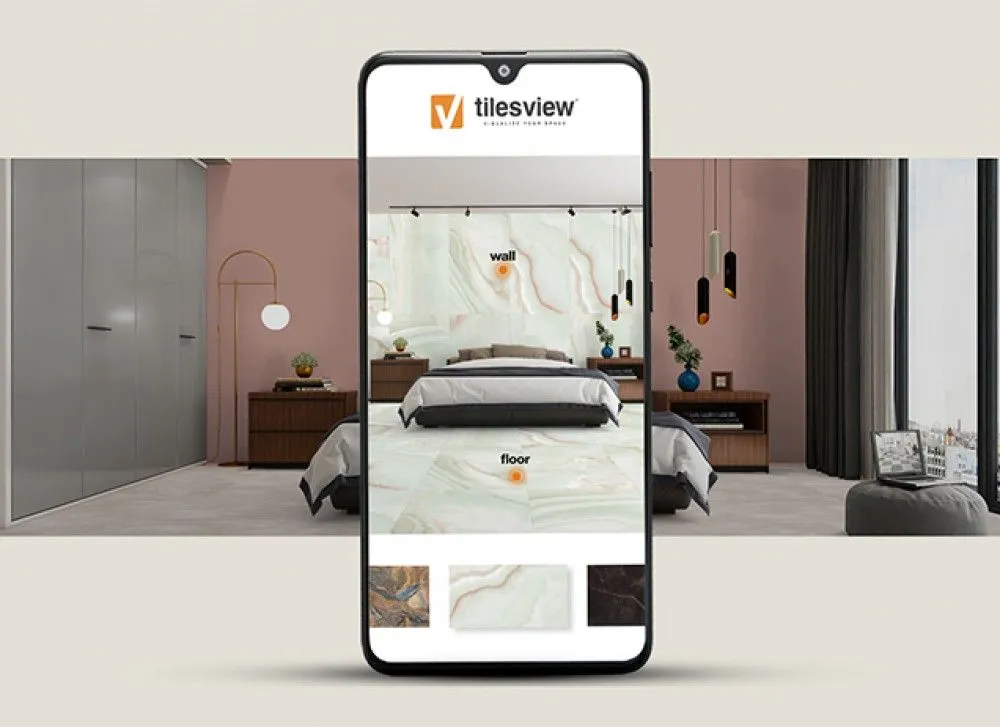 Many industries have shown rapid growth in India, and one of these is the flooring industry. In India, we see a huge number of flooring manufacturers and distributors that have a wide range of flooring solutions on offer for all types of customers.
Indian flooring companies today have a huge range of products to suit different budgets, design preferences, etc., starting from traditional options like ceramic tiles and marble to modern ones like engineered wood, laminate, vinyl, etc.
You need to Know This About Indian Flooring Industry
Whenever we think about renovating our homes, we simply can't ignore flooring. It plays a decent role in determining how your space will look overall. However, choosing the right flooring material and manufacturer can be a bewildering task, the reason being the abundance of options in the market.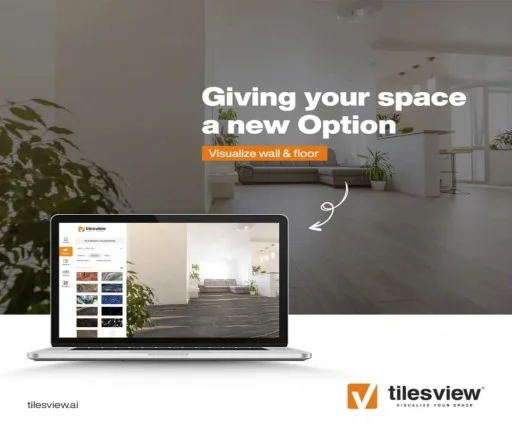 So, we're focussing on finding the perfect flooring manufacturers and distributors in India.
Several companies cater to specific client needs and requirements by customizing the flooring solutions as per the requirements. Besides that, the development of e-commerce platforms and online marketplaces has added to the ease.
How to kill all confusion? Well, what if you, as a buyer, can access information, compare products, and make purchases from the comfort of your home? Doesn't that sound too convenient?
EXPERIENCE THIS TILE VISUALIZER
Are you searching for high-end options for your office? Or do you just want to have durable and low-maintenance flooring for your home? The flooring manufacturers and distributors always have something to fit your unique requirements.
Why choose Indian Flooring Distributors and Manufacturers?
There's no deficiency of flooring manufacturers and distributors in India. Their offerings are jaw-dropping! You get a wide range of high-quality flooring options. Whether you talk about marble, wood, vinyl, laminate, or anything else, you will find a decent range of flooring materials to choose from.
Another considerable point - the cost of flooring in India is lower than in the majority of other countries. So, you're straightaway saving money. Let's explain more reasons why you might choose Indian flooring distributors and manufacturers:
A diverse range of products
As India is a huge exporter of tiles, there's no deficiency of choices for tiles, including traditional and modern flooring options, which cater to different tastes and styles. So, no matter how diverse your choice is, you'll find perfect tiles for yourself.
High-quality, low cost
There's a great level of competition among Flooring manufacturers and distributors in India. So, there's always a race of who offers the best at the least price. You, as a buyer, can reap the advantage of the same and buy extraordinary quality tiles at exceptionally low costs, much lower than buying tiles from overseas.
Customized solutions
While working with Indian tile sellers, you can expect customized solutions. So, you can get flooring that fits your special requirements. Do you want your floor to look like nobody else has done anything like that? That's entirely possible.
Support the local economy
Undoubtedly, when you're buying from an Indian flooring manufacturer and distributor, you're directly supporting the local economy. Not just that, you're also reducing the carbon footprint associated with importing products from overseas.
High convenience and accessibility
Today, the online tile marketplace is thriving at a great speed in India. Hence, it's now more convenient and accessible, as you can compare products, access information, and you can buy whatever you need right from the comfort of your sofa.
Growth Prospects of the Flooring Industry in India
Inc.com published a report highlighting that the flooring industry in India is growing at a rapid pace. The demand for high-quality flooring solutions is increasing, as per this report. It further says that the flooring manufacturers and distributors have reached $10 billion in 2023. The top reasons behind this growth are:
Growing construction sector
Rising urbanization
Increasing disposable incomes of consumers
Reason for Rapid Growth
Demand for housing is definitely going to increase with the growing population of India. This will drive the demand for flooring products.
The Indian middle class is thriving both in terms of income and numbers. So, a large portion of these are actually able to afford high-end flooring products. So, the craze and sales of luxury flooring are increasing.
Nowadays, the government is investing heavily in infrastructure projects. So, we can expect an increase in the demand for flooring tiles manufacturers and distributors and commercial flooring products. The hospitality and retail sectors will be the particulars.
We are able to see a great surge in the growth of the construction industry in India. This is opening big gates for flooring manufacturers and distributors in India.
Via digital media, more and more people are becoming aware of the benefits of high-quality flooring products.
Undoubtedly, flooring tiles manufacturers are going to see decent growth in the forthcoming years, and if you're a tile manufacturer, it's your time to start making strategies for growing your business.
Charges of Flooring Manufacturers and Distributors
It's very challenging to directly quote the prices of any type of flooring because several factors play roles here. We've highlighted them below:
Your overall cost of flooring highly depends upon what type of flooring you're planning to install. Undoubtedly, normal white tile flooring will cost you much less than premium maple wood flooring. Similarly, natural stone flooring can be more expensive than ceramic tiles.
The second thing that impacts your overall flooring cost is the quality. Just take the example of marble. There are thousands of kinds of marble flooring. High-end products typically cost more than entry-level ones.
Your overall flooring cost will also highly depend upon how much area you want to cover with the flooring. Larger areas will cost more. However, when it's about covering a large area, you can expect discounts from some manufacturers.
Installation charges can also impact the overall cost. Some flooring types require more extensive installation work than others. Also, keep in mind different types of flooring installation require different levels of skill sets, and that also impacts the overall cost.
Prices of flooring and transportation of flooring materials and machinery vary from region to region. So, your property's locations and availability of flooring products and services in the area do matter a lot when we talk about the overall cost estimation of flooring.
Frequently Asked Questions
1. What are the popular flooring options available in India?
In India, laminate, engineered, solid/bamboo wood, vinyl, and PVC flooring are the most popular flooring options.
2. What is the cost of flooring in India?
In contrast to most other nations, the cost of flooring in India is relatively lower. However, it's tough to quote the exact cost, as it depends upon factors like the type of flooring, coverage area, locations, and so on.
3. Why is the flooring industry in India growing rapidly?
In India, urbanization is increasing at an insane speed, and the demand for high-quality flooring solutions is also increasing with that. Besides that, the disposable incomes of consumers are increasing, which allows them to invest in their desired flooring.