Flooring Industry: How Tile Visualizers Benefit Manufacturers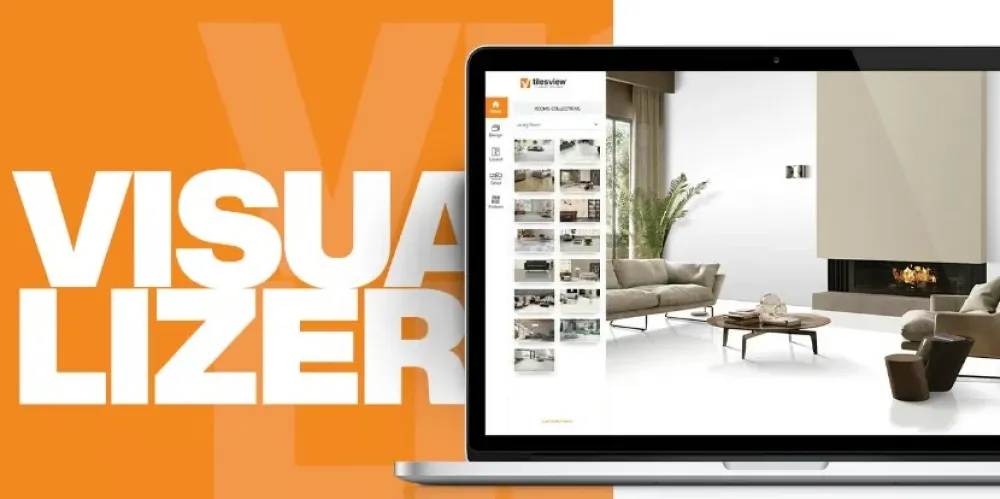 Introduction
Many tile manufacturers can manufacture tiles, but can you expand your business and provide a quick delivery service for your customers? Tile manufacturers face the challenge of making exceptional tiles and their designer and classic, traditional tiles readily accessible to their customers.
This is when the effectiveness of Tilesview comes into play. Light Link Solution brings you extraordinary experience and revolutionizes the flooring industry.
Just imagine! If you don't have to guess or imagine how your home space would look after the tiles you want to apply on your walls. Tilesview is a unique visualization experience that brings forth a visual feast-worthy experience for their experience. To bring customers visually vibrant and intricate patterns at their fingers, click Tilesview is the place to visit visually.
Choosing tiles for various spaces in your house is a very complicated task. With the help of Tiles visualizer, Manufacturers can empower their customers to become virtual interior designers, for their customers.
They can help customers design their homes by viewing a wide range of handpicked tiles and witnessing the magic of visually viewing how the tiles would look after their final application to their home design. Trust us, it's a magical experience that you would recommend to other people.
As you swim through this article, we will explain the benefits you can receive as a manufacturer.
Major Benefits of Visualizers for Manufacturers
Manufacturers can receive an extra edge over local manufacturers, as Tilesview visualizer provides the customers with perks like new trendy tiles from the tile market, many new designs, a tile viewing experience, etc., thereby transforming themselves with the ever-evolving tiles market.
In short, Tilesview allows tile dealers to walk with time by accessing the readily updated market analysis of the new craze regarding new market trends. Customers can act like first-hand interior designers by using the multiple facilities provided by Tileview, like color palettes, textures, designs, etc.
TRY RADIANT TILE DESIGNS WITH TILESVIEW
Manufacturers can even simplify the task of showing their tiles in the real display mode in their shops, downsize their shop according to their budget shop business expand their dealership online shops into the cities nearby, and provide local customers your customized designed ideas if they don't have any short hand experience at choosing the tiles for their homes.
This can also help you create a techno-friendly image and upgrade marketer image in their minds, giving you an edge in the competitive market in the field of tiles exploration.
This article will inform you more about how you can benefit as a manufacturer and stay firm in the ever-evolving market. So, get ready to explore the magically enticing world of tiles at your convenience and meet your creativity at the touch of your clicks. Let's drive you further into the topic, so stay focused, Manufacturers!
Embracing the Revolutionary Power of Tile Visualizers
Before we introduce you to Tilesview, the wonderful, game-changing online visual tool for both manufacturers and their customers. Through Tilesview, you can introduce your customers the stunning creations with the smart usage of Tilesview technology and drive profitable business with this innovative technology.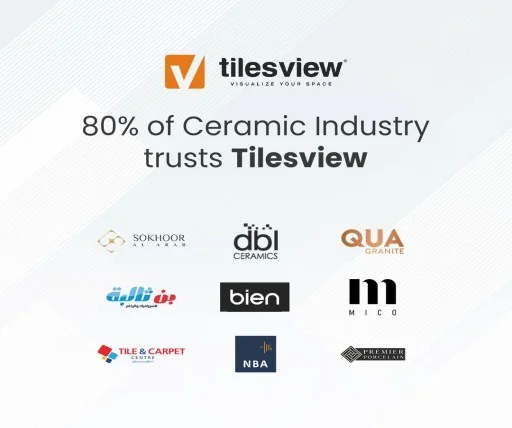 Enhancing the customer experience
If you are a busy customer, have a busy job and can't find time to visit physical shops, and are looking to build a designer flooring for your newly bought house or if you are in the middle of the process of redesigning your own house, then say hi to the tile visualizer.
Designing with ease
Designing would never have been more enjoyable up until now. Using Tilesview, you can see and customize your new home space uniquely. Customers, you will be delighted to see a wide variety of new and trendy tiles from our online Tiles Visualizer online tool. You don't have to rely upon or chase the shopkeepers for timely service of providing the tiles at your doorsteps.
Tilesview provides you with the mind-blowing opportunity to explore a different variety of tiles to choose from. Customers can make a well-informed choice while searching for well-designed tiles for their beautiful home.
You don't have to worry about how the result will be. Once you have perfectly designed the floor design of your home through the option of flooring design in the Tilesview online tool, it's time to bring life to your visually designed home. Are you ready to experience something remarkable?
Tilesview is not just some web-integrated application; it is the door to endless possibilities. Dear manufacturers, it's time to bring fresh air to your tile business strategy and forget the old ways of doing your business.
Adopting Tilesview into your business would be a good strategic move for you. You can always use Tilesview as your secret weapon to surprise your customers with newer floor plans by using Tileview. Manufacturers are excited to know more advantages of Tilesview.
Embracing Change in the Flooring Industry
As many business owners see that traditional practices are not bringing them the expected profits like before. The flooring industry is opening up to embracing new technological revolutions in their businesses. Tilesview is an innovative solution that brings the online shopping experience to its targeted customers. Tilesview brings customers near the tile manufacturers and the owners.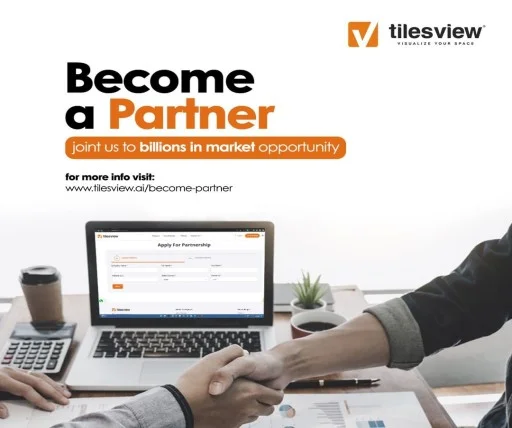 Breaking Free from the Shackles of Tradition
You can forget the old business practices and welcome new, visually appealing technological ways of doing your business. Some business analytics see tile visualizers as a mere gimmick. But Tilesview will turn this negative perspective into a positive one.
Tilesview is the provider of leading change in the flooring field and is in charge of providing a virtual tile store to its customers. Tilesview, as the best visual tool, is taking online designing and buying practices to a brand new level for its customers. Also, Tilesview is built to increase bulk buying of tiles by bigger clients, thereby leveling up the tile business owners if they wish to expand it.
Unlocking Boundless Convenience
You can be a customer who wants to lounge comfortably at your home, buy tiles home, and use your creativity to personalize your living space. Tilesview is a technological tool for you.
You don't have to travel to every shop to get whatever tiles you need for your house. Just click to one step solution to find the best home tiles. The trust and reliability factor of the accuracy of looking at the real view of your home floors after applying the tiles, customers, you can truly depend upon Tilesview for it. Tilesview brings convenience to its customers.
Overcoming Geographical Barriers
The collaboration between the Internet and the Tile industry has proven beneficial for both the customers and the tile provider. By accommodating Tilesview in your business, you can transcend to another level and help in the globalization process of the tile industry.
Sealing the Deal with Flawless Experience
Tilesview attracts clients and buyers like a magnet. Tilesview acts like a lead generator for bringing customers to the tile manufacturers, boosting their sales. Let your customers be impressed by visually seeing the afterview of applied tiles in their homes.
Step into the Future of Flooring
Those days have gone when there was a need to prepare the tiles catalog for customers to see. And the need for expert assistance for assisting the customers in choosing tiles. Just employ Tilesview. It will also act like your sales personnel. Isn't that wise?
Branding and advertisement, with the ability to showcase creations through various platforms, including emails, social media, and visually stunning videos.
In summary, you can transform your tile flooring business by giving the charge of your tiles visual experience for your customers. And just embrace this new change and extract good profit for your tile business. For any query, look no further, and visit Tilesview and contact us at [email protected] / +91 95866 54300.