Design Your Dream Living Room with Tile Visualizer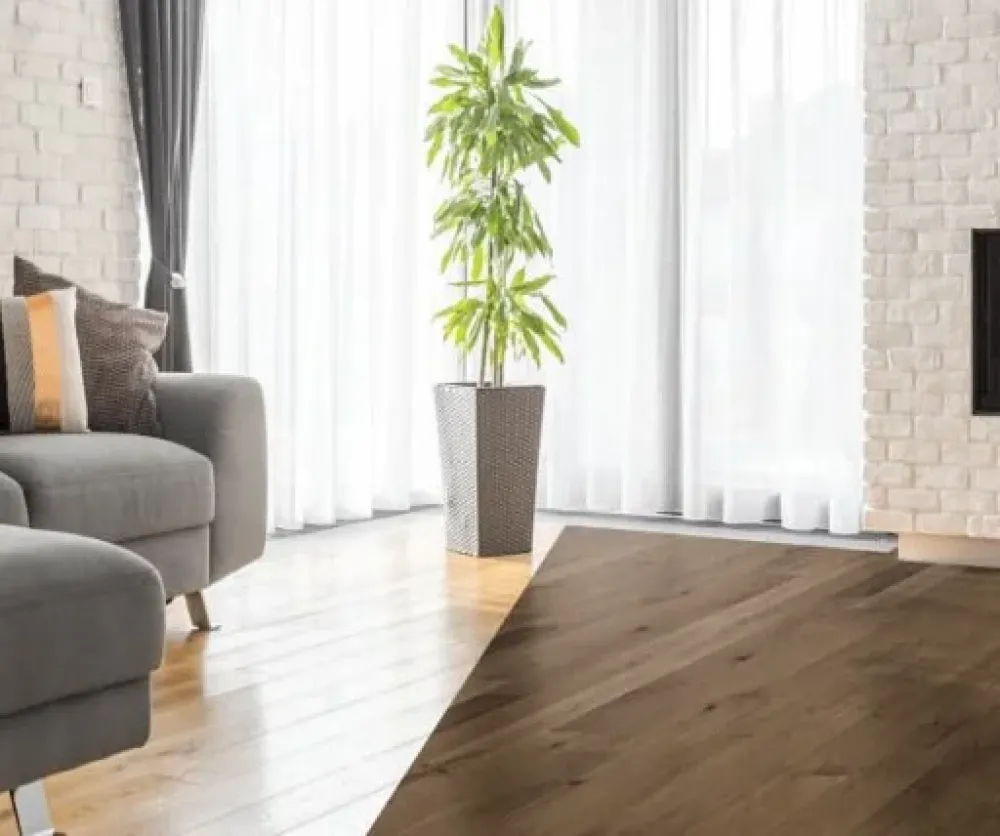 A New Age Tool for Living Room Tiles
Just decorating your room with some attractive showpieces wouldn't be enough. You should not limit yourself to just designing its walls and floors. If you want to make it just like your dream living home, you must add personalized preferred choices.
How is that possible? Let us introduce you to a magical tool called 'Tilesview', which gives you all these experiences just at the click of your fingertips. Also, you can use it comfortably at home. Prepare yourself to learn about this amazing application tool that has revolutionized the way you can get a bird's eye view of how your house will look after applying the specific personalized details of your choice. Tilesview is a tool to visualize tiles in any given space!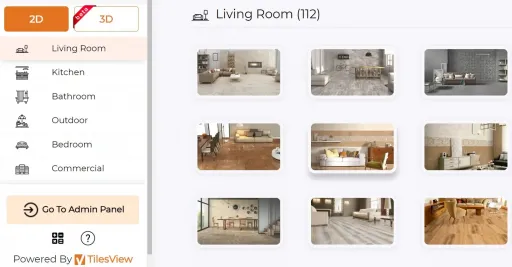 Have you ever wondered how nice it would be if you could visualize how your room would look after you applied your choice of floor tiles, even before it's actually applied to your room? It would be an extraordinary experience, right? Do you think this idea would become reality? Well, then brace yourself because Tilesview is the tool that brings you the same experience without going the extra mile to visit different shops and do the guesswork.
Overview of Tilesview
Tilesview is an innovative solution tool for effortless transformation. It will fulfill your dreamy desire of elegantly designing your house to turn it into your dream home. Tilesview is developed and designed by Light Link Solution. It is a highly efficient platform that enables its users to envision their personalized living room.
Also, they don't have to even step a single foot outside their home. Unleash your beautiful imagination to dive into a pool of unlimited possibilities to get that fulfilling experience of viewing your room floors by applying multiple choices of your choice without any kind of leg work or hassle. Tilesview gives you the opportunity to explore your imagined room design tiles as per your preferred choices.
GET YOUR ROOM TO REALITY FOR FREE
Dear customers, watch in delight the alluring view of how pleasant your room will look after the application of your desired food tiles. You can get that rich, eccentric, and vibrant look that is full of charms.
The viewing, which you'll feel magically captivated. To let your dream room come to life according to your personal applied choice, you can now use this creative tool. Also, it will help you craft your dream living room perfectly. You can do all this by exploring the tab called Tiles Visualizer.
Unleash the Enigmatic Charm of Tile Wizardry: Manifest Your Living Room's Fantasia
Let's go on an artistic journey of Tile Wizardry for this revealing journey of this extraordinary tool that magically transforms your room from an average boring home to an aesthetically dreamy home.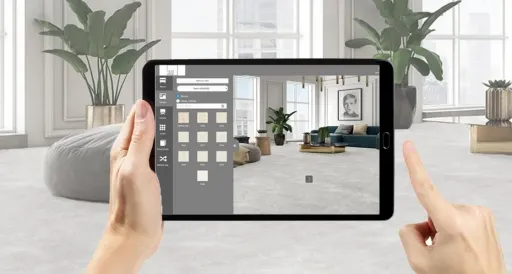 Experience the Extraordinary Unveiled
Tilesview is an amazing tool for tile visualization of the end result digital view of your envisioned view of your preferred choice of tiles applied to your room. It is a tool to see a materialized view of your desired imagined choice.
A Tapestry of Infinite Wonders
Unveil the creative potential in you by creatively applying the desired color choices and tile patterns and also seamlessly using different layouts. You can now apply the attractive tiles on your floor plan and get an exact 3-dimensional polished view of your room. Achieve limitless possible tile looks for your room and effortless customization through the application of various available filters for your boundless exploration.
A Kaleidoscope of Perceptions
Do you want to see a 360-degree view of your applied format of tile features? Just visit Tilesview and explore your room with tiles like never before. If you don't like the placements of the tiles, you can even rotate the tiles and apply them differently with the Tilesview tool.
If you even share and spread the architectural masterpieces to social media platforms and invite your friends and family's feedback on the made choices of your room floorplanning. Now, how does that sound to you, dear audience?
Enter a Realm of Awe and Wonder
The influence of Tilesview goes beyond just your living space. Can you imagine the elegant look of your bathroom floors, the sophisticated and luxurious look of your living room, and the sense of smooth experience of looking at your bedroom? Now, how amazing that would be! Right. And magnifying the experience it would be to see your ordinary living space transform into an extraordinary living space.
Embrace the Enchanting Spell of Tilesview
Fall into a pool of ideas to explore your dream living space from the cozy comfort of your home. Tilesview is a virtual wonderland to transcend your home from your desired fantasy within. Use the Tilesview Tool today!
Design Your Dream Living Room with Tile Visualizer
Do you want to materialize your fantasy dream room into reality and drive the car on the unending roads of dreamy creativity? There is a huge collection of tiles awaits you to explore your curiosity. Become the eye witness of experimenting with the room designs for their patterns, colors, as well as layouts. You can become the designer of your home and catalyze your creativity to impose it for a digital view of your applied tile impacts.
Unleash the Hidden Power of Your Living Room with Tilesview - The Ultimate Tile Visualizer
You can say bye-bye to those hassle procedures of searching for a good tile provider. Also, you won't have to ask for price quotations and not even get your desired result.
The house owners and house design planners can tap out from the frustrating process of going to the tile vendors just to demand the price listing of a different set of tiles. It doesn't even state the material used in the tiles. Also, you can even get detailed information about the tile names and explore a wide range of tiles. For example, office floor tiles, bathroom tiles, kitchen tiles, and many more options to search from.
Tilesview is a convenient tool to decide the look of your floor and the wall's view of different areas of your home. For example, you can use it to try tiles in the kitchen, bathroom, living room, and different areas of your home too without stepping out of your home. So please visit and experience this visualizer tool of the Tile visualizer icon of Tilesview. Thank you.