Best Room Tile Visualizer - TilesView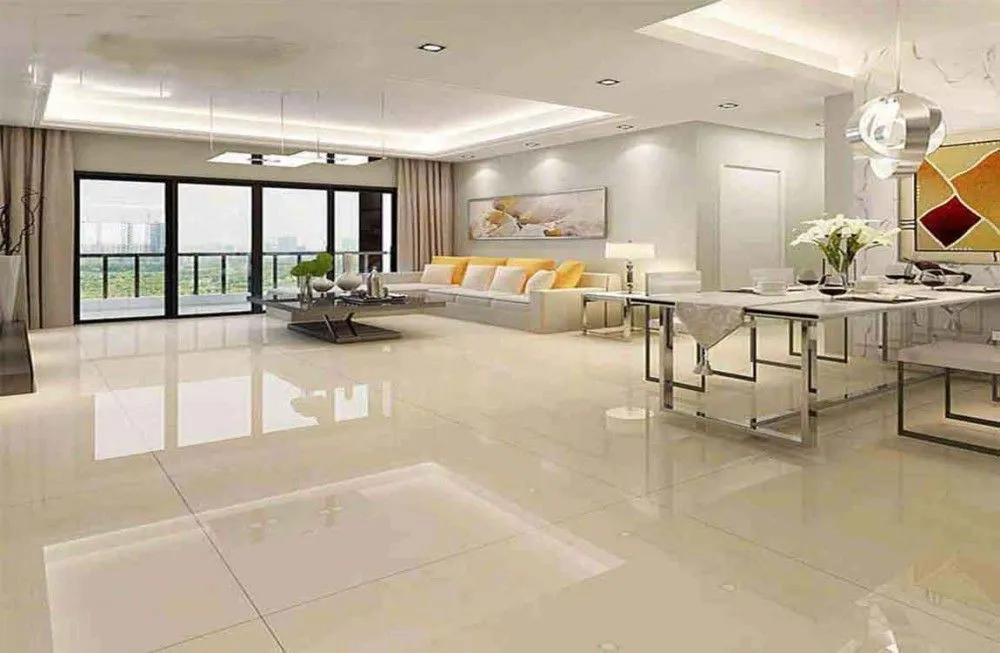 Do you ever wish you could see how a new tile would appear in your home floors? how cladding would look on your wall, or a distinctive style that appeals to you but makes you hesitate? Then you've come to the right place! Light Link Solution provides the perfect solution for you in the form of a brand-new online tool that will make tackling your home improvement projects a breeze. Introducing Tilesview - Room Tile Visualizer, a well-designed online application that allows you to effortlessly see how new floors will appear in any area of your home without having to leave it!
Tile Visualizer - Tilesview
Tilesview is a tile visualizer app that is an amazingly powerful programme for visualising your space. We understand how difficult it may be to imagine a finished space simply by looking at a piece of tile, marble, or mosaic. We are here to assist you! Light Link Solution is excited to introduce Tilesview, a fantastic Room visualizer tool that allows your consumers to see how the items would appear in their area!
Specifications of the Tiles Visualizer
The application is preloaded with pre-loaded space, with a large selection to choose from.
Upload your own rooms or tiles
You will be able to filter tiles depending on its kind and finish and color.
Mix and match layouts and ppatterns, integrate two or more tiles in various ways.
Choose from a variety of grout colours.
It allows 360-degree Tile Rotation horizontally or vertically.
Search for a single product among thousands.
Save your final projects and share in Email other media
Tilesview makes it convenient for a variety of space including Kitchen and backsplashes, Bathrooms and showers, Living rooms, Bedrooms, Exterior and Pools and many more.
Best Room Tile Visualizer
With Tilesview, our Tile Visualizer, you may create the space of your dreams! With the aid of our visualizer, you can bring your fantasy environment to life. You may visualize tile laid in your area and have samples supplied to you in four simple steps. Selecting the best tiles necessitated a trip to the local dealer in the past. Going back and forth until you find the perfect tiles for your space used to be a tedious and occasionally annoying process. On the other hand, Light Link Solution has developed the best possible solution for just that.

You don't have to leave the comfort of your own home or workplace to decide which tiles are ideal for the job. Tilesview is a brilliant new way to view tiles in your selected space.In addition, every time you use it, it is simple and effective. Tile View is a really strong and intuitive tool for viewing your space using tiles. The seamless experience makes this Virtual room visualizer the best tile visualizer in the scene today.
Reasons to Choose Tilesview
Off the rack, one of the best reasons to choose Tilesview and its experience is that it can be used from the comfort of your own home or workplace. You may have a showroom experience and at your convenience. With our interactive room visualizer, you can try out hundreds of different tile types in real time. When you use this wall and floor tile visualizer, its like bringing your floors or walls into the store.
You can readily see how wood plank tile, powerful artistic tile designs, and sophisticated stone looks would appear in your space. You may also change the installation's orientation to see which one you like.
The Tilesview web-based Room Visualizer makes it a whole lot simpler to make your thoughts a reality. What's even better is that you don't have to install any programmes on your laptop or desktop computer, nor do you have to add any apps on your tablet or mobile device. All you'll need is a picture of the space you want to renovate. That's all there is to it!
What's more?
Tilesview provides high-resolution real-time previews of tiles, covering materials, and modular furnishing compositions in custom-designed 2D and 3D layouts. Tilesview is a web application that allows you to create, save, and print visualizations of wall and flooring tile.
Create your vision right now. Use over 100 tile designs and mosaic layouts to bring your creative concept to reality. Simply choose a pattern, decide which tiles to use, and calculate how much of each tile you'll need to order.
It's never been easier to choose a pattern for your new tile installation. You can choose whether the project will use one size of tile, two different sizes of tile, or multiple tile sizes using the tile patterns tool. Then you'll choose the tile pattern you want.
The most popular tile sizes for the pattern chosen appear, and after that quick selection, all you have to do is select your space it is this ease of using this application that makes it the best tiles visualizer.
While our sample service is obviously beneficial, a single tile can only provide so much. You can comprehend the greater image, quite literally, by viewing it on a larger size; on the walls of your kitchen or across your flat floor. Every room in a house is preloaded, including the bathroom, bedroom, kitchen, and living room. Because the visualizer is simple to use, even those who are not tech savvy won't feel out of their element!
This wonderful new function will give the right insight, allowing you to make decisions with confidence. Why don't you test out our visualizer right now by with a simple click? Have fun looking through our many collections to see how they might help you make the most of your space.