Bathroom Floor Tiles Visualizer - TilesView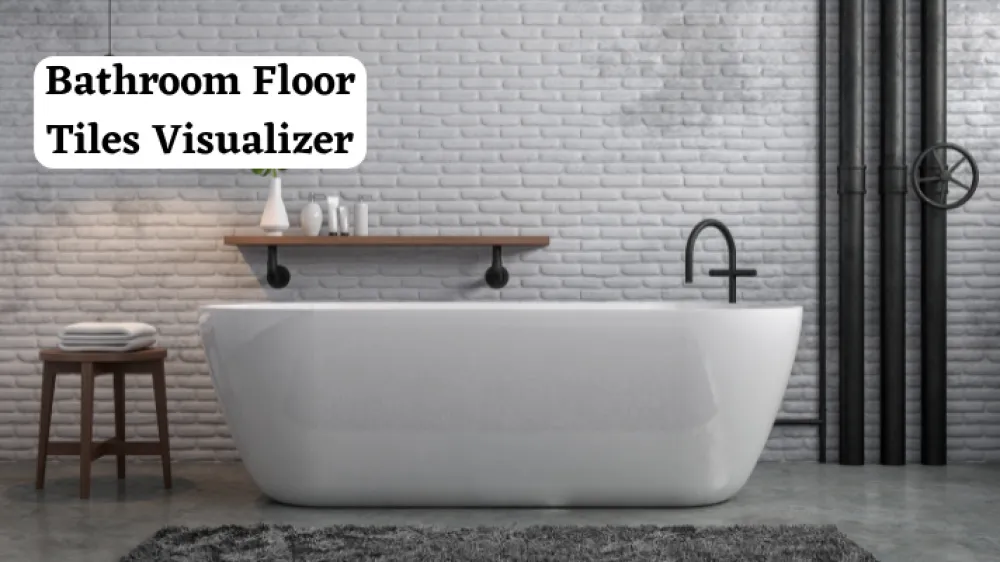 With a comprehensive tile library, Light Link Solution has served a vision for creativity. And idea that provides the best 3D bathroom floor tiles visualizer for any interior space. Tilesview is a powerful tool for visualizing tiles, allowing users to see a virtual representation of their surroundings. It helps them select the best tiles.
Light Link Solution caters to the demands of Indian customers as well as their convenience. And in this journey have created this tool which is not just accessible for the Indian user. And also for users around the world thereby making their tile search more convenient. Their bathroom tiles visualizer tool is an unmatched innovation both in the field of augmented reality. And in the tiles industry as a whole that has changed how the tiles are bought in the new world.
TilesView - Best Bathroom Floor Tile Visualizer
TilesView aspires to deliver the greatest services for its users for seamless. It provides hassle-free experiences with all of its products by giving a three-dimensional tiles visualizer tool for any sort of area and interface design. It is designed specifically as a floor tiles visualizer which can be used as a bathroom tile visualizer tool.
The bathroom floor tiles visualizer tool is a unique concept that is a beautifully designed. And produced application that empowers the user to view any tiles across bathroom floors. Naturally, the approach allows the user to experiment with a variety of options before making a decision. This simple instrument might be used by the user without external guidance like they would require if you were to visit a showroom and the best part is that users can use the application in the privacy of their own home.
Special Features - Best Bathroom Floor Tile Visualizer
The pioneering Tilesview application is packed with features that would help you choose the best bathroom floor tile. A bathroom is essentially a space that needs to inspire you and have a rejuvenating effect. Hence you must find the right kind of floor tiles for it, and Tileswale provides the easiest way for you to achieve that.
Their features include:
Easy to upload your own tiles design or choose from the preloaded collection of tiles and view across your own bathroom floor or a space that the tool provides as a part of its design. You can easily upload your tiles and space to the application without any hassle.
If you are a tiles manufacturer or a seller, branding your tiles design across any bathroom flooring could achieve that marketing edge you so require. Also, if you are an individual buyer, your chosen tiles might be wanted to be shown off in your own bathroom without actually having the tiles installed. Along with your own personalized signature or logo in the 3d visualized final view.
Saving your project is so much easier with this one-of-a-kind tool. Save your bathroom floor tiles project in a few easy clicks and in a format of your choosing be it image format or pdf.
Both for the manufacturer and sellers, cataloging with this simplest 3D tool is possible without any hassle.
Any website can easily embed the bathroom floor tile visualizer. By making it a gold mine for manufacturers and sellers. If you can allow your users to actually have an immersive real-time experience of having the desired tile across their bathroom floor, then this tool is a next-level investment with guaranteed returns.
The TilesView Experience
TilesView takes you on the most user-friendly and the single most captivating experience with its floor tiles visualizer too that you can have while choosing floor tiles for your bathroom. This hands-on real-time experience is such that you will have your desired results. And the best view of any tiles in the most life-like manner, all in a matter of a couple of minutes and with just a few clicks.
So say goodbye to the age-old tradition of visiting a store, making a few rounds to and fro with some samples. And without even the guarantee that you will find what you are looking for. With TilesView's dedicated application you almost always will find what you are looking for.
It is because of this ease of use that this program is one of the finest visualizer tools. In custom-designed 2D and 3D layouts, TilesView enables high-resolution real-time previews of tiles, covering materials, and modular furnishing compositions. To make your creative vision a reality, choose from over 100 tile designs and mosaic arrangements. Choosing a pattern for your new tile installation has never been easier.
Final Thoughts
Light Link Solutions revolutionary application allows you to select bathroom floor tiles and it is beyond your wildest dream. The web-based virtual reality technologies allow you to quickly. And simply digitally fill the best tiling solution for your bathroom and anywhere in your house with just a few clicks. The commitment and dedication to enriching you with this tiles visualizer tool are embodied in the tile shopping experience.