AR transforms Home Renovations: Visualize the Future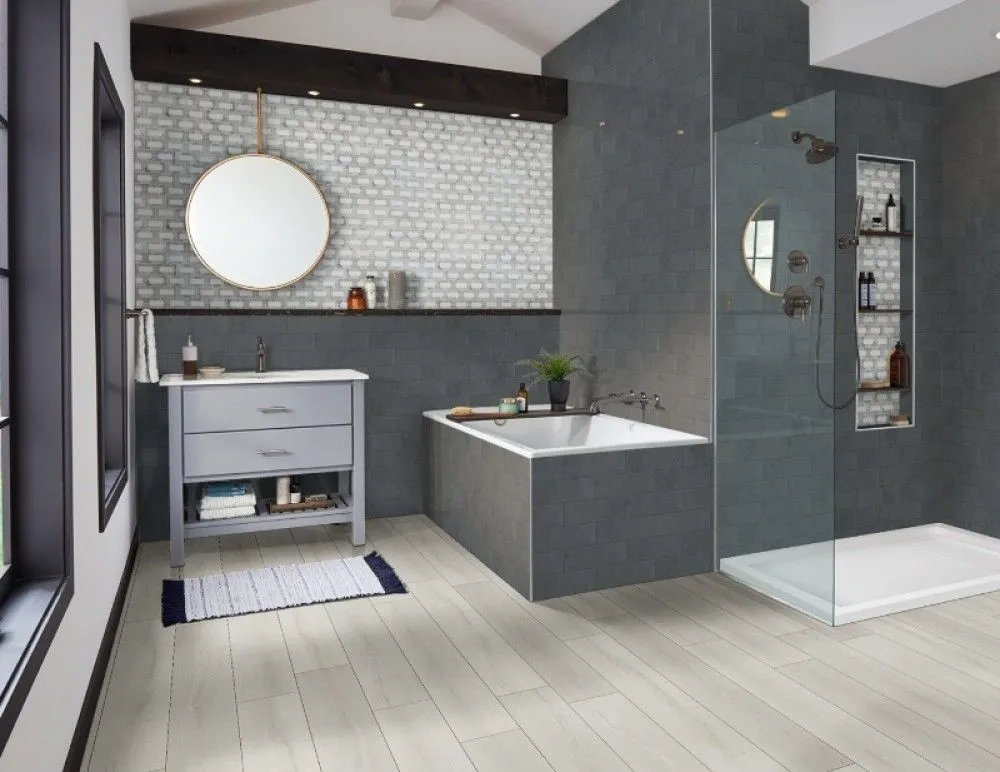 Today, we're going to dive into the interesting world of Augmented Reality (AR) and understand how it transforms the home renovation experience. How time-consuming and frustrating can home renovation be? Yeah, it is! However, things can be very easy with AR.
How about visualizing the future of space without even making any real-life changes? Yes, that's entirely possible with AR. You can decide more confidently, and yes, it frees you from the frustration of home renovation. Here are some interesting points:
How can AR enable us to virtually experience a room before changing a thing? We understand how you can adopt this technology to save us time, effort, and a lot more.
We'll explore how we can feel more joyous by implementing AR in our home renovation experience.
Hence, if you really want to cut off the hassle during the process of renovating your home and also visualize the future, it's your time to learn about AR.
Introduction to AR Transforms: How Does AR Transform Home Renovations
Why are experts saying that Augmented Reality (AR) is a revolutionary technology? Well, it's turning out to be a perfect tool in the home renovation industry. Today, we can use AR applications to effortlessly visualize our home renovation project's future.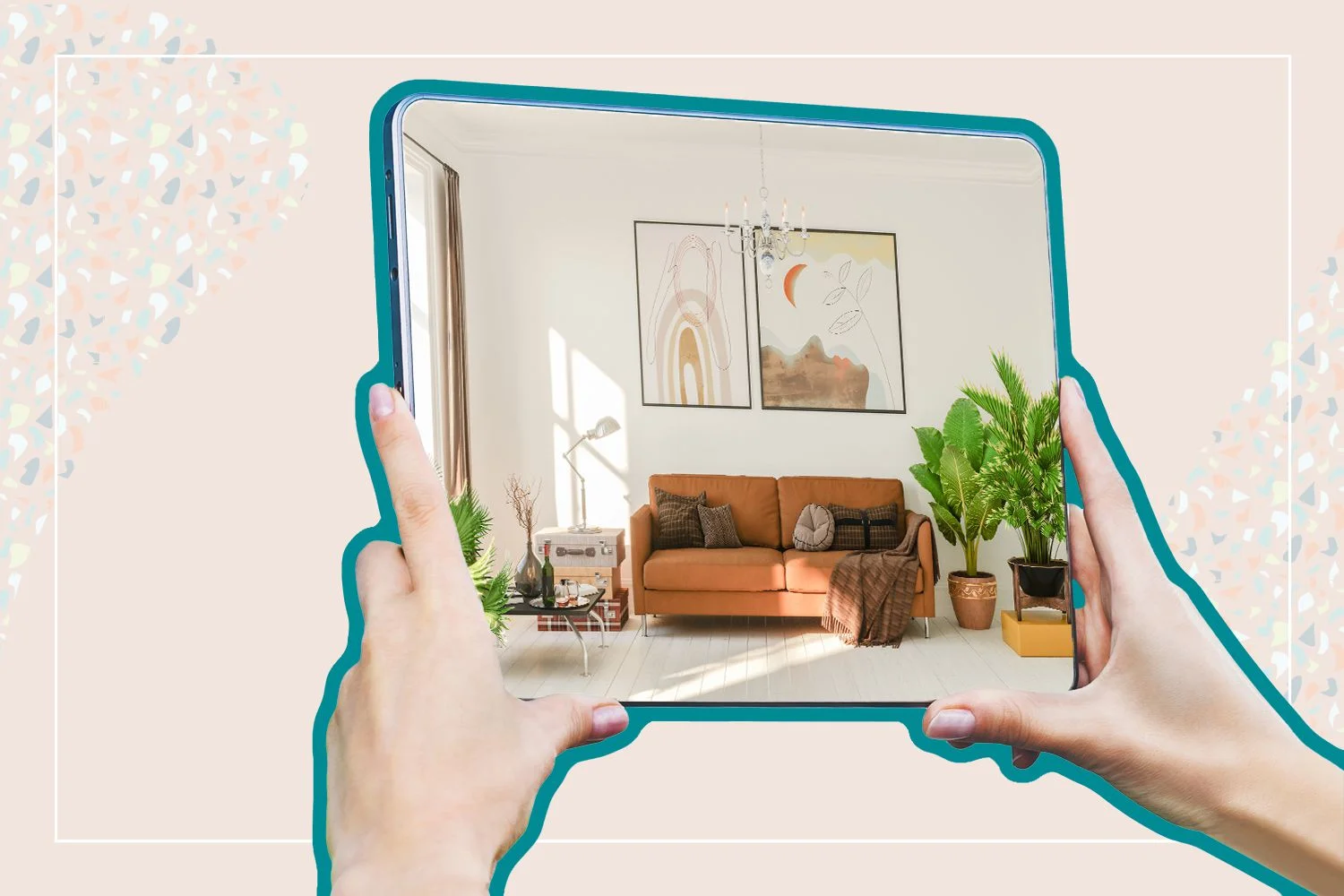 Believe us; AR makes decision-making exceptionally easy, no matter whether you talk about flooring, wall texture, or color schemes.
How Can You Get Started with AR Transforms
Have you already made up your mind about using AR? Well, we'd advise you to first understand this technology even more deeply. Also, your vision of your project and the path to achieving it needs to be crystal clear. What exactly is in your mind? Are you planning to renovate your whole room, update certain corners of your home, or look for a complete transformation? First, be sure of your plan, and then you'll be more confident about which AR technology will assist you the best way.
Most Attractive Benefits of Using AR in Home Renovation
Undoubtedly, you'll be benefited in several ways when you use augmented reality (AR) in home renovations. With AR, you can check out how exactly a potential renovation looks in your room without spending a penny on actual renovation. It will save you from blunders! You can check the impact of your planned renovation and know whether what you've planned perfectly aligns with your home or not. It highly helps in fine-tuning your idea too.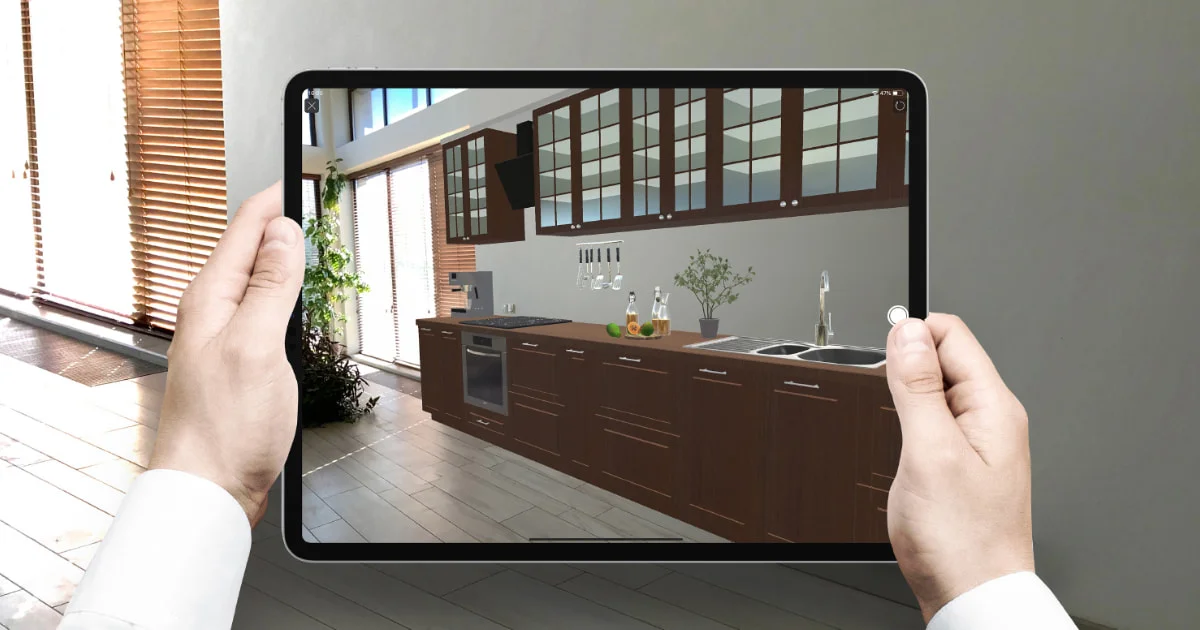 Easy selection of materials and finishes
Choosing the right material and finishes for your renovation can be pretty confusing sometimes. You can select both of these with AR. It helps you cherish and feel the look of various materials and finishes in your home. Not just that, even side-by-side comparison is also possible for you. So, choosing the best among a few pre-selected materials, designs, styles, etc, becomes very easy for you.
Easy selection of furniture
Among the many benefits of using AR for home renovation, one is the ease of choosing the right furniture. In true words, furniture can be very distracting. You see one sofa, then you see the second and forget the first one, and then you feel attracted to the third one. At last, you feel confused. Even if you somehow select one, things don't end up there. Choosing other furniture that matches your selected sofa can, again, be super confusing.
Happily, using AR, you can visualize what piece of furniture will look perfect in your home. You can test various styles, colors, designs, shapes, etc, of furniture before actually purchasing.
Saving time and money
Now, you already know how exactly your home will look after the renovation is done without taking any real-life actions on your project. So, you are escaping the hassle of trial and error. Now, as you're readily able to decide on what exactly to do, you can research further regarding the cost. This means your home renovator won't be able to manipulate or loot you.
Better communication and idea sharing with your contractor or designer
Now see, as you've visualized everything before applying any of your ideas for home renovation, there's hardly any chance of confusion. You can use Ar to show the same thing to your contractor virtually, and yes, that will close the doors for future misunderstandings.
What statistics say
Huge sources like Forbes also agree with the fact that AR is extremely helpful when we plan out our home renovation. It's very easy to see what furniture, wall color, or decor looks like in your home before buying a thing! This helps you avoid ghostly mistakes and kiss perfection.
As per the statistics, the global AR market, which was $2.39 billion in 2020, is likely to touch $18.8 billion by 2025. That growth is truly unbelievable. There are several factors bedding this growth, such as:
Constantly falling cost of AR technology
Increasing number of AR applications
Rise of 5G
How Can Homeowners Use AR for Home Renovations?
Homeowners today are using AR for home renovations in several ways. Let's check out a few one by one:
By using AR, you can check out how your planned renovation would look before taking any actions. This is very helpful, especially if you have the desire to predict the final outcome but don't want to risk a thing or shed a penny!
Planning to renovate your home and give it a new feel? Are you confused about how to use AR for the same during the process? It's very easy, and you can get familiar with the process just by watching a few youtube videos.
Another great use of AR for you as a homeowner is that you can experience it to the level you want. You can try out 200 combinations if you want and then settle for the final one. These trials won't cost you money.
Frequently Asked Questions
1. What is AR technology in Home renovations?
AR technology stands for augmented reality technology. It allows users to see virtual objects and feel them as if they are in the real world. AR technology is mostly used in gaming. However, due to its excellence, many industries have adopted this technology. There are many potential uses for AR technology in various industries, including home renovation.
2. What is the future of AR transforms in home renovations?
Augmented Reality (AR) is continuously growing and evolving, so we can confidently say that there are endless possibilities for this technology to penetrate our daily life and help us in many tasks. Home renovation is a great example of the same. It helps homeowners visualize what their renovation project will look like before any work is even done.
3. What are examples of AR transforms in home renovations?
We can see several examples of AR transforms around us. The home renovation industry is a great example.
Making construction and design more efficient: AR highly streamlines the construction and design process. It provides rapid feedback on progress. Further, it allows for real-time collaboration between contractors and designers.
Conclusion
Augmented Reality has highly revolutionized the home renovation process. It's great to experience how it helps us visualize the results of our projects before they even begin.
Besides increasing accuracy in the planning and execution of renovations, AR technology has taken creativity to a whole new level.
It seamlessly blends the physical and digital worlds. That's how it revolutionized the way we design our homes. It gives us the confidence to take on projects that we never thought were possible. For more details, refer here.