An App to Identify Wall Tiles?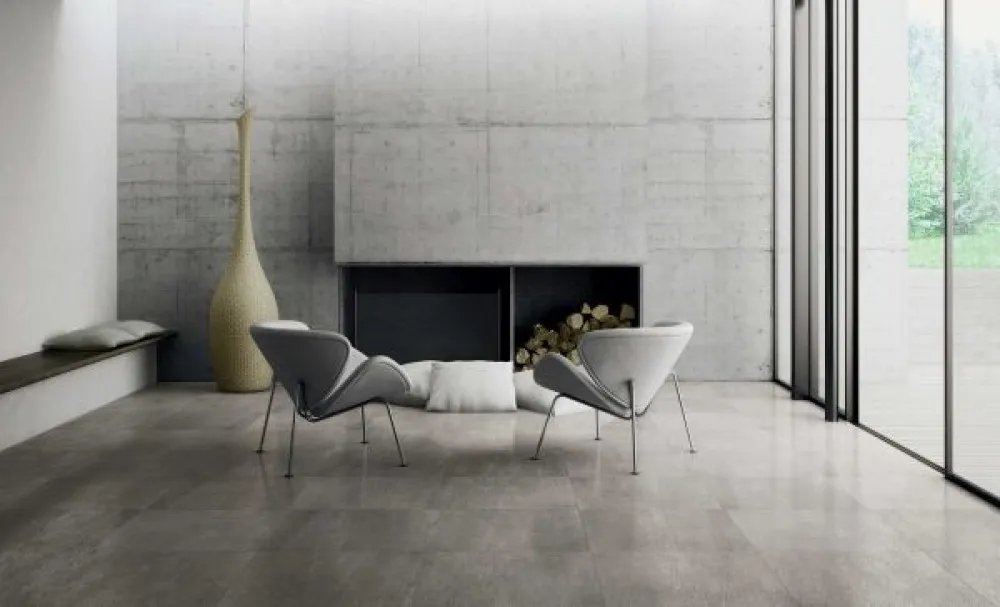 Is There an App to Identify Wall Tiles? A Game-Changer in Home Design
Have you ever been in a situation where you were gazing at your room walls and trying to imagine some nice tiles on them? Home renovation is a pretty interesting task, but at the very same time, it's challenging, too!
But how is it challenging?
Well, if your guesswork goes wrong, you end up spending a lot of money and get results that fail to satisfy you. Why take risks with guesswork, and why not close the chances of blunders?
Now, you don't need to rely on guesswork (be cheerful), as LightLink Solution has brought forth a dream solution - make way for the Tilesview app. This app will take your home design experience to a level like never before.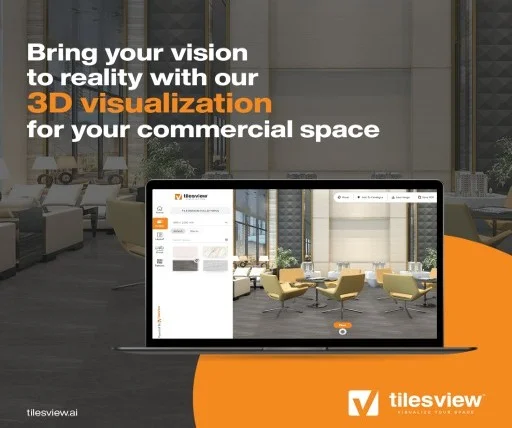 No matter how classy or wild your tile choice is, Tilesview will help you visualize it without needing to do anything more than just a few clicks. This app is your first move towards making your home look more mesmerizing than ever.
We're sure we wouldn't have come across such an app ever before. This tiles-visualizing application isn't just tremendous by looks and feel, but when you peep inside, you'll find that it offers you a whole new level of power of technology.
Let's set off on this magical journey with this app!
Capabilities of the Tiles Visualizer
Tilesview offers you the enticing and magical experience of visualizing your walls into a real-life-like experience through the amazing input of imposing your imagination into the resultant look. Tilesview performs an amazing job of impressing the customers who come to buy tiles and virtually visit the Tilesview.
This new techno-friendly build app for tile choosing brought to you by LightLink Solutions has done exceedingly well in the field of the tile market. Let us see the remarkable features of this amazing application, so are you, ready customers.
Preloaded Spaces and Personalization
Selection Galore: Tilesview comes with pre-prepared features applied to rooms of different dimensions. Tilesview has an extension collection of the amazing, worth-watching tiles collection. Customers can envision their cozy environment of homes. And see how the tiles would look after the real application of tiles on their walls.
Personal Touch: Tilesview gives you the opportunity to upload images of your walls from your chosen specifications for the choice of your tiles. This amazing feature gives you the opportunity to bring your creative ideas into a virtual reality. You can see the smiles on the customers' faces as they see the applied effects of tiles virtually to their house walls.
Filtering Options
Type, Texture, and Shade: You can filter the choice of your tiles by passing through multiple specifications you ask for. These multiple specifications regarding tiles include the type, texture, and shades of tiles that you want. You don't have to settle for less anymore and actually get what you require.
Try Everything: Tilesview enables you to try out and also combine many, many tile layouts and different patterns and create unique combinations that suit your personal preferred tastes as well as styles. Customers can get adventurous with their creativity while using the Tilesview wall tiles visualization feature.
Grout It Your Way: To ensure that every aspect of your customized tile features has been applied perfectly on point, Tilesview is the perfect tool for it!
Comprehensive Visualization Features
Tile Rotation: Do you wish to see a 360-degree view of various areas of your house after the application of the tiles? That, too, with multiple variations. Worry now, dear customers, because you'll be seeing the 360-degree magical view of the look of the tiles that you customized for your home.
You can see each and every corner, not skipping any, by getting the 360-degree view feature from the Tilesview.
Effortless Search: Are you searching for a specific tile for designing different areas of your rooms? Tilesview has got it all covered. The user-friendly interface of the TilesView app makes the task of finding the perfect tile specific to your needs.
Save and Share: You can save the results of your applied choices and share them with your friends, family, and relatives to ask for their opinions later on.
Tilesview for Different Walls & Spaces
Kitchen and Backsplashes: Culinary Magic!
By employing varied features from Tilesview, like captivating mosaic tiles, to decorative kitchen tiles, unlimited options to choose from, all of which reflect your personal choice.
Bathrooms and Showers: Extraordinary Retreats!
You can try different options from Tilesview. Like modern to rustic and charming tiles, and design your bathroom to create a stunning appearance.
Living Rooms: Infuse Life and Character!
You can upgrade the look of our house by virtually choosing tiles. In such a way that it compliments the final look of your house and goes well with the furniture of your house.
Bedrooms: Dreamy Bliss!
You can magically transform your house areas from different sets of tile combinations to give your house a designer-like touch.
Exterior Cladding!
You can give your walls and floors a bright and durable look. By using Tilesview features for an exterior and interior look to upgrade your spaces from ordinary-looking walls or floors into a designer's paradise.
Conclusion
Tilesview can magically transform the choosing process of tiles through its online visualization technology of Tiles Visualizer. Welcome to the world of digital tile exploration for your home.
You can see a wide array of preloaded spaces designed with pre-designed features to choose from for your house. Also, you will be able to create a personalized perfection to your walls. And expect your guests at home to be impressed by your newly perfected choices. You can upload the choice-made tile combinations to various other platforms and share them with your friends and relatives.
Through the use of Tilesview filtering features, the choice of tiles can be narrowed down. These tile filtering features include the type of tile material for interior or exterior application and their finish look, color, design, etc… The tile rotation feature in the Tilesview enables the viewers to look at every angle of the applied tile features that are visually applied.
Set out on this creatively adventurous journey to choose from a wide array of tiles. Say goodbye to the mundane task of physically visiting the tiles stores. And still getting to see what you were searching for. Customers can view each tile through digitally updated tile catalogs. And also find trendy and designed home-worthy tiles for their dream house.
Customers must prepare to be amazed by the surprises that Tilesview brings. And open new secretive doors of opportunities to explore tiles to enhance the look of their home. Are you ready to begin the visual journey of choosing tiles today? For any query, visit Tilesview and contact us at [email protected] / +91 95866 54300.