A Step-by-Step Guide To Using Tilesview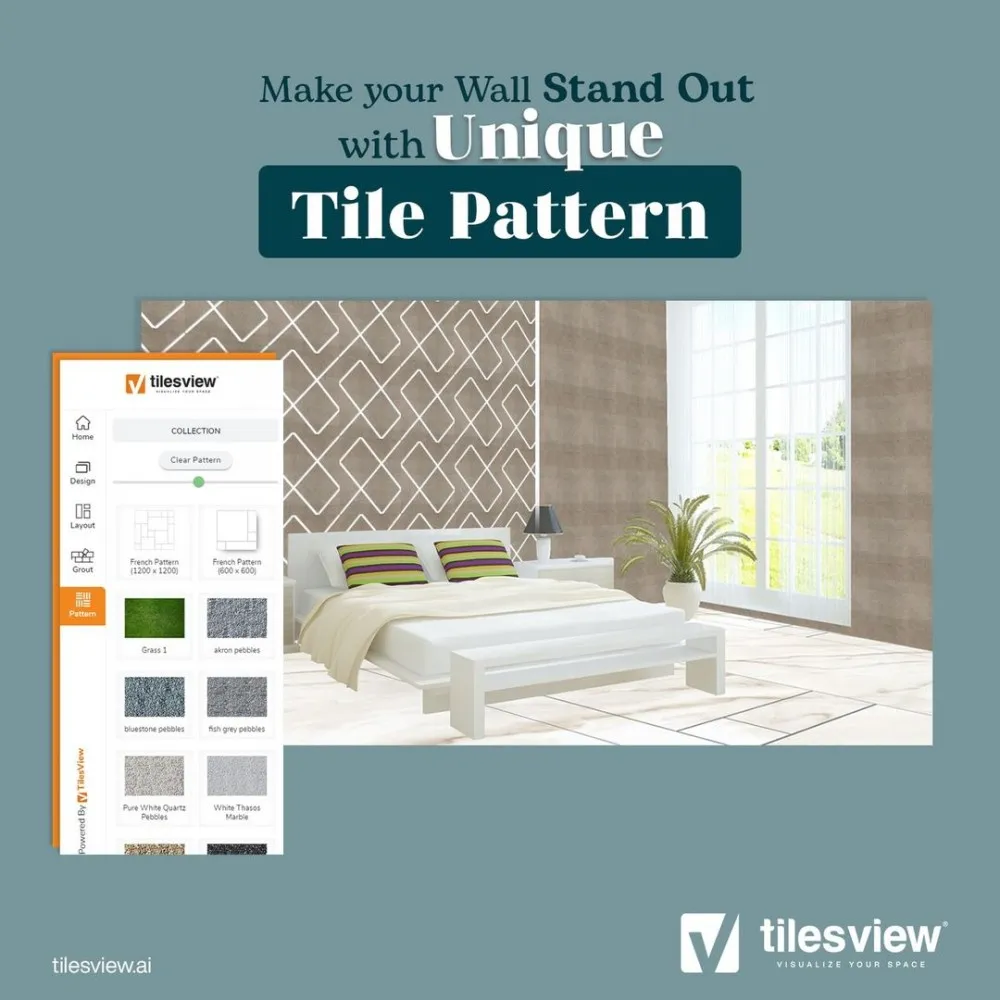 Gone are the days when you thought picking the best tiles and you needed to visit the nearest dealer. Going back and forth till you find the best tiles for your space used to be tedious and, at times, irritating task. Well, Light Link Solution came up with the best possible solution for just that. You need not leave the comfort of your home or office in order to finalize what tiles suits the best in the given area. Tilesview is an ingenious new way to visualize tiles. What's more – it is simple and effective every time you use it. Tilesview is an incredibly powerful and intelligent tool for visualizing your area using tiles.
Tilesview lets you or your users to preview how the tiles will look in the in a certain space and in a fed scenario. Using a high-quality virtual experience, you may determine the most effective possibilities and see your tile selections in realistic interior settings. The simplistic interface and guided usage make it a perfect choice.
You need to create an account in order to use the service. After creating an exclusive account for ensuring better experience, you need to log into see what Tilesview has to offer. It offers different plans and subscriptions, so choose what's best for you and your project.
Plans and Subscription
The plans and subscription suits different users differently, depending upon the volume of work that wishes to get out of the application. Choose something that fits your need from a wide selection of customized plan.
You can try it for free for a 7-day trial of all Tilesview Free Features to give you a taste of what's available.
Advance subscription is feature-limited subscription with an unlimited client creation option for the administrator. This is the best option for requirement is basic and limited.
Premium plans are suited and designed for small to medium-sized companies. In this plan almost all of TilesView's features are available to you.
The Business subscription allows for a more customized experience. With a dedicated account manager, you'll have unlimited access to all of TilesView's features. It suits large enterprises where best-in-class service is necessary.
TRY FREE TRIAL OF TILE VISUALIZER NOW
Step-By-Step Guide to Using Tilesview
Here we have detailed a step-by-step guide to using Tilesview and make the most out of this amazing tool.
Step 1: Space Selection Using Tilesview
After logging in, the first thing for you to do is selection of the room or the space where you need to visualize the tiles. Tilesview has preloaded content with regards to space categorized as under:
Different categories have different room options and presets of room, from large to small, with light adjustments and different ambience. Make selection of the space that you need to visualize or else, Tilesview also allow you to upload your own space for convenience. When you make the selection, you should be able to see the room fill in the window, which takes us to step 2.
Step 2: Selection of Tiles Using Tilesview
The online application allows you to make selection of the tiles. There different tiles type and size, with different finish and colors available within the application. Choose the right size and type of the tiles you want to choose and make selection of the position where you would like the tiles to show, that is – your walls or floors. After you have made a selection of the type and size there is option for the surface of the tiles like Glazed or Rustic - choose from the option to able see the tiles name and select the desired tiles. Now it should be showing on your screen at the desired position be it wall or floors- move forward to step 3.
Step 3: Selecting Layout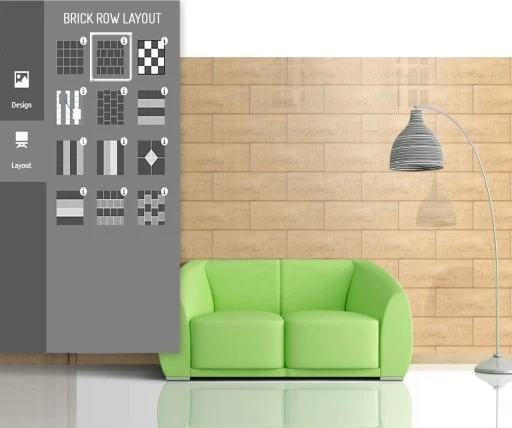 After the selection of the tiles, choose from the preloaded layout in the application which you desire for your space. You may for vertical, horizontal or mosaic design application, there are many more options available too. You can also make the selected tiles and design to rotate. This allows you to decide on the patterns that suits best for you. At this point you may also zoom into see the details of the tiles applied on your spaces' surface.
Step 4: Choosing Grout Using Tilesview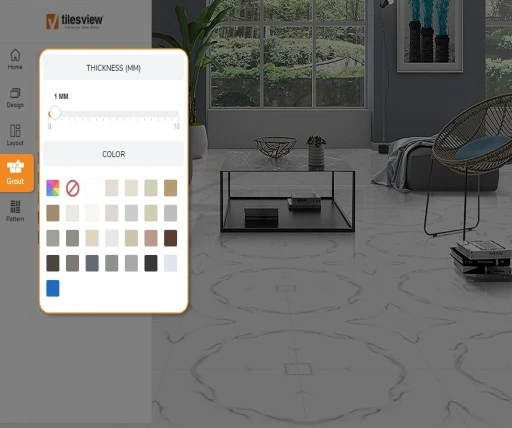 After selecting the tiles and pattern, Tilesview application also allows you to choose the grout fillings that would go well with the selected wall or floor tiles. You can select from a huge color combination. Or you could choose something that blends with your tiles or something that is in contrast with the ambience altogether. You can also select the size of the grout and view if that suits your taste.
Step 5: Save Image/Project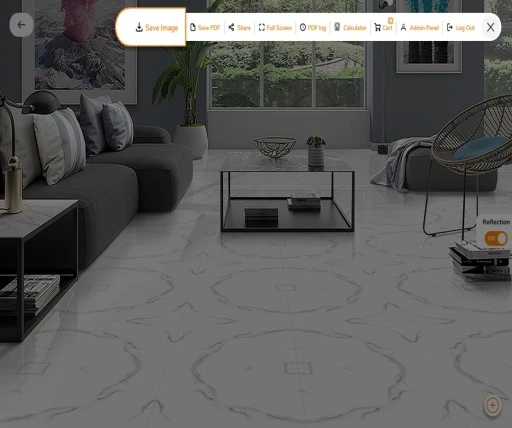 Having done all that, it would not be of use if cannot showoff your design and tiles selection or go for review from your peers or family. Tilesview allows you to save the work that you had just completed and allows you to save the project in image format. This makes it easier to create catalogues as well.
That's it!
Just 5 easy steps to do and have more with the Tilesview online application. Lastly, Tilesview application also enables branding of your company or personal customization logos. It has easy web integration allowing you to use the service almost instantly. The application allows easy upload and downloads of files and the immersive user experience also makes sure that the reflection factor in terms of a space is also accounted for. The application also ensures better lead generation when you wish to make use of this service as a added feature in your website.
Tilesview might be the only solution that you need, when you are hunting for the next tiles inspiration. With the ocean of tiles and its application, it is only fair that you have a convenient medium as the Tilesview web application to make your work to find the right tiles solution fraction of what it used to be before this breakthrough.